Discover more from Consumer Startups
How your favorite startups found product-market fit and got their first 1000 customers
Over 13,000 subscribers
🗞 #21 - Make your g-cal 10x better. No cap.
+ David Tisch (Managing Partner at BoxGroup)
Hey there! Welcome to my email newsletter. My name is Leo Luo, a student entrepreneur at the University of Michigan. I write about founder stories, trends, fundraising, and unique behaviors in the consumer startup space. 
Just started using Twitter recently - follow me @_leoluo
---
↺ What you might've missed in the last three weeks
09/13 - Story of Artifact (personal podcast) + 3 interesting Twitter threads

09/06 - Story of Hyprr (decentralized social media) + Latif Peracha (GP @ M13)

08/30 - Story of Muze (creative messaging platform) + Klima (carbon offsetting app)
---
🍽 Today's menu
Startup story - Amie (the Joyful productivity app)

Investor POV - David Tisch (Managing Partner at BoxGroup)

Twitter threads - 2 interesting twitter threads on frameworks

What I've been reading - 6 articles about startups and investing

Who's ballin' this week - 6 new fundraising/developments in B2C space

Jobs - 12 full-time jobs and internship postings

Feedback - help me to write better content for you
---
🔥 Startup Story
Make your g-cal 10x better. No cap.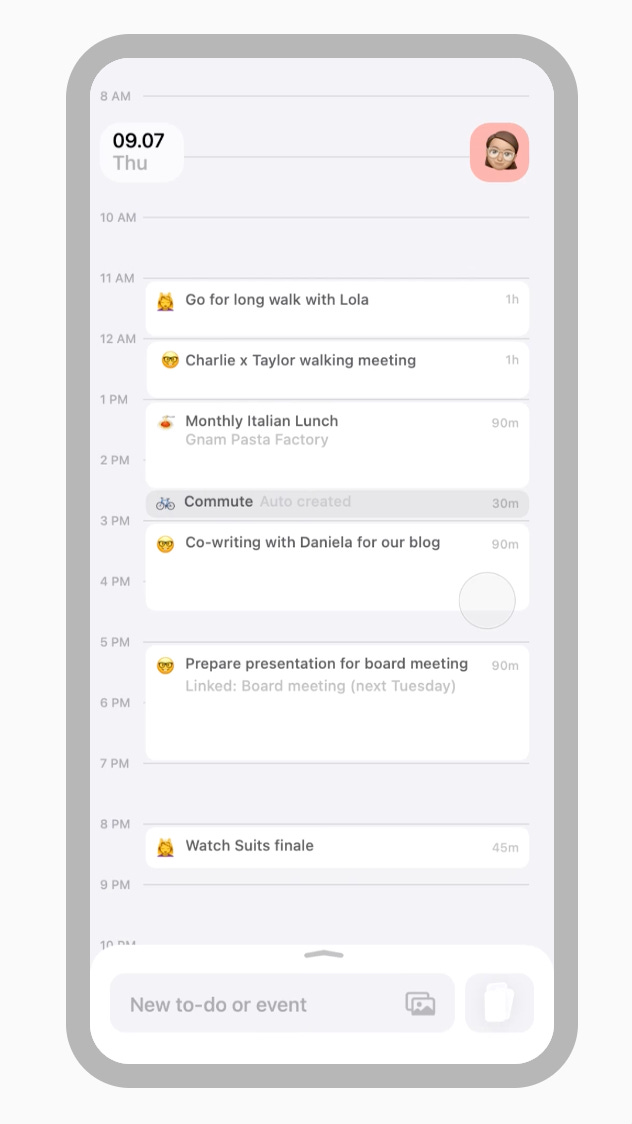 (Image credit: Unsplash/Sam Rios)
Amie is a productivity app that combines a person's calendar and to-dos in one place. It aims to provide the fastest and most joyful way to create to-dos, schedule events, check your calendar, and jump on Zoom.
Despite still being in Alpha, Amie has created tons of buzz in the tech community, namely on Twitter, amassing over tens of thousands of waitlist signups. Recently, Amie raised $1.3M pre-seed from the likes of Creandum (early investor of Spotify) and Tiny.VC. It was fun catching up with Dennis, the mastermind behind this joyful productivity app.
🌱 Genesis
In 2019, Dennis was obsessed with the book Atomic Habits. One day, after coming back from a run, he realized that there was something that didn't feel right about the way he was managing his goals in a spreadsheet and a Google Doc. He had tried a habit tracker, but it just didn't work.
💡 Unique insight
After some research and customer discovery, Dennis realized everything could be a to-do. "A meeting is a to-do with time and people. A habit is a repeating to-do. A goal is an array of 100 to-dos. This single principle has deep downstream effects on our product," Dennis explained.
🚗 Product journey
The first 12 months with Amie consisted of a series of different experiments. Building a product is never really a linear process. Here are a couple of their experiments:
The first experiment was a habit-building coach chatbot via WhatsApp. Dennis served as the coach and communicated with all the users. 

Key Learning - Dennis learned that having a human on the other side helps a lot with habit building. "A lot of experiment participants were able to build up some habits pretty well but dropped shortly after I stopped supporting them, " Dennis elaborated. This experiment gave Dennis the confidence that he was onto something. 

The second experiment was a goal-centric app built on top of a calendar. They chose a calendar because "it's the best day-based interface people use". Initially, Dennis combined habits, goals, to-dos, and calendars on the same platform, but he eventually stripped away most everything, leaving just the to-dos and the calendar itself.
p.s. if you are interested in more of Amie's product design process, click the link here
😍 Framework for customer delight
Dennis - "Joy can be defined as "pleasant surprise". We've decided to focus on details and polishing UI/UX. Other products often focus on shipping lots of features. Those are functional but usually don't surprise you in any way.
A good example of a pleasant surprise is how well Amie handles error states, e.g. us handling 'Dennis x Leo @Zoom tmrw 11am 40min' is surprising to users."
🤔 Favorite mental model for professional life
Dennis - " 'Less but better' has had the biggest influence on my life. I only really got into Dieter Rams' work last year. I have been consuming a lot of Dieter Rams' work ever since I got into his work last year."
Dieter Rams' Ten principles for good design are an evergreen. His designs have inspired companies like Apple massively. Sometimes, you don't have to re-invent anything - updating and refining can also do the trick."
Join Amie's waitlist here!
---
🔥 Investor POV
David Tisch (Managing Partner at BoxGroup)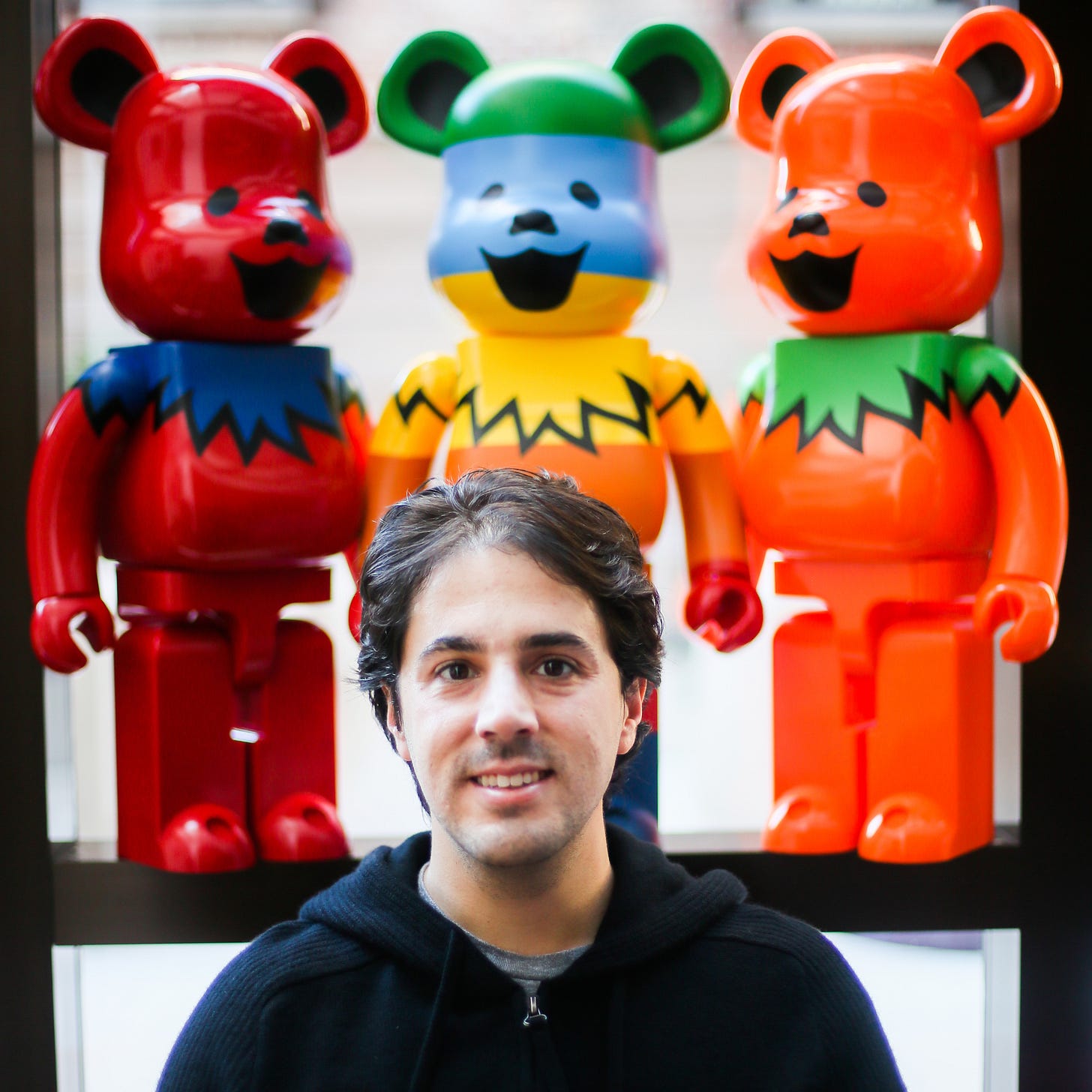 (Image credit: David Tisch)
David Tisch is the co-founder and managing partner of BoxGroup, an NYC-based firm that invests in early-stage internet companies. He is an absolute beast in the early-stage arena and has invested in startups like Superhuman, Stripe, Harry's, Flexport, and many more. Additionally, he is a co-founder of Spring and TechStars NYC and a professor at Cornell Tech. It was quite a pleasure chatting with David. 
📈 Trends that excite David
"For an early investor, it is already too late to invest in trends. It is their job to be ahead of the curve," David explained. Nevertheless, he mentioned three interesting trends he has seen recently:
Rise of audio

"We haven't seen a breakout consumer social company that has hit scale with audio. I think our portfolio company Clubhouse is an interesting example of what could become a breakout, but it's early. "

Building authentic, deep connection over the internet

"COVID has accelerated more innovations around building a more authentic, deep connection over the internet. We are an investor in a company called Yoni Circle, which allows women who are strangers to get together through storytelling." 

Great acceleration of e-commerce 

"There has been a rise in adoption for many e-commerce categories. We are an investor in a company called Good Dog. They allow you to find and get a dog on the internet. During COVID, a lot of people want to get a dog and the company has been well-positioned to capture this demand."
💬 Unconventional advice for early-stage B2C founders
Double down on unique insight/belief and don't listen to investors 

"The best advice I can give to consumer founders is that they should not listen to investors. They have to have an insight into consumers that they are going to be building their company around. That unique understanding for the consumer is why they are going to be successful. The more they compromise on that, the less likely they are to succeed."

Have a strong product point of view

"Launching an early consumer product is risky since consumers are not tolerant of mediocre products. You have to launch something that's at least good enough. You don't get a second chance to acquire a user."
🤔 What does David look for in a consumer founder
Inspiring people with long term vision  

"We look for inspiring people who we think are capable of building important companies. We spent a lot of time talking about the 10 years and 5 years vision instead of 1-year vision."

Unique consumer insight

"We invested in a company called HAGS, an app for high school students to sign their friends' yearbooks. It was founded by Suraya and her 18-year-old brother.

I think they are deeply in touch with their generation and have some insights into how to capture something pretty exciting. Suraya has this unique energy around building something fun and happy that connects with a demographic that she is a part of."
😍 Favorite mental model
"I think people should double down on their strengths and try not to fill in their weaknesses. I think people who find a way to work on something that involves their strengths and doesn't require them to improve on their weaknesses tend to succeed more than others."
📺 Favorite TV show
Survivor - "I think Survivor is the greatest game that's ever been created by humans. It's a perfectly constructed game that combines social psychology, emotion, and physical strength in this magical and complicated way."
---
💬 Twitter threads
1. Shreyas and his framework on how to pick companies to join
2.Amanda's framework for seed investing (Cowboy ventures)
---
👨‍💻 What I've been reading
---
🏀 Who is ballin' this week
---
😍 Jobs
---
🙏 Feedback
If you have reached this far, could you please take 30 seconds to fill out this quick survey? It will help me to improve the newsletter and deliver you more interesting content in the future. Means a lot to me ♥️.
---
Happy holiday to those who are celebrating!