Discover more from Consumer Startups
How your favorite startups found product-market fit and got their first 1000 customers
Over 13,000 subscribers
🗞 Let's go hunt a killer
+ Learn a language without trying
Hey there! Welcome to my email newsletter. My name is Leo Luo, a student entrepreneur at the University of Michigan. I write about founder stories, trends, fundraising, and unique behaviors in the consumer startup space. 
Feel free to check out my previous posts here.
---
🔥Story time
Let's go hunt a killer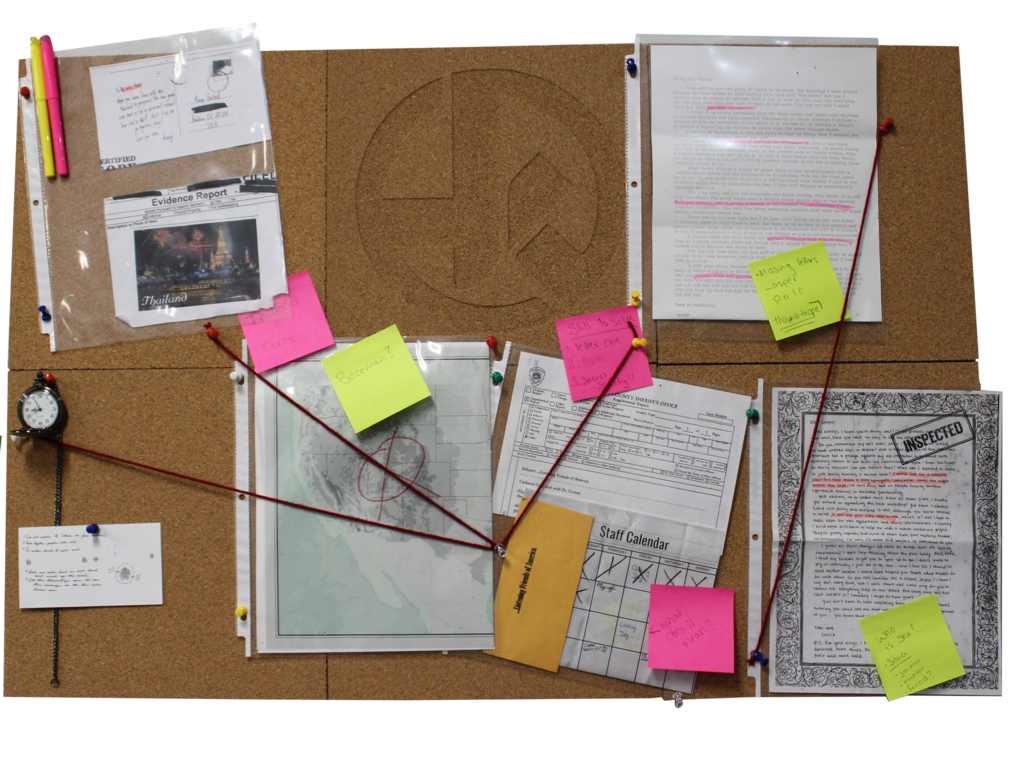 (Image credit: Hunt A Killer)
As a big fan of crime mystery TV shows and interactive games like the escape room, I was immediately hooked when I found out about Hunt A Killer, a subscription box based murder mystery game. Each delivery box is filled with clues such as letters, forensic reports to really immerse players in the game. Curious about the story behind this unique startup, I chatted with Ryan Hogan, CEO & Co-founder of Hunt A Killer, to learn more.
🌱 Genesis & MVP
Growing up, Ryan was always quite entrepreneurial - he did everything from flipping laptops to running a t-shirt company. He was good at following market demand. One unmet need he sensed was that people wanted to escape and be a part of a story and a tight-knit community.
Ryan wanted to build an immersive entertainment experience. The first MVP for Hunt A Killer was an immersive thriller event at Camp Ramblewood, MD. Participants would work in teams to solve a murder mystery. It was an instant hit. Everyone who attended the event loved it. Ryan sensed this initial product-market fit but it was not that profitable due to the large expenses related to running the event.
⏎ Pivots
Ryan and his team made two main pivots - business model pivot and market pivot. To make the experience more scalable than an in-person event, they decided to capture a growing trend and pivoted the company into a subscription box model, delivering mystery tales right to the player's doorstep through objects, letters, and clues from a fictional serial killer. In the early days, Ryan and his co-founder Derrick had to pack all of the packages themselves and ship them outright from the basement. 
Another pivot was a market pivot. Initially, they were able to capture a bunch of crime fanatics through their podcasts and online communities. After tapping out that market, they decided to shift their focus to the mass market, such as families and couples. To do so, they had to change their messaging from  "catching a serial killer" to "reconnecting with family and friends", to better capture the intent of the mass market. 
These pivots have proven to be fruitful - they reached 100,000 subscribers with around $30M in revenue in 2019; it is currently on pace to reach over $50M in revenue by the end of this year
🤔 Challenges in the business
There are two main challenges that the team faces. First, there is a challenge with the supply chain impact due to COVID-19. However, according to Ryan, the bigger challenge lies in balancing customer feedback with creativity. It is difficult to find a balance between telling a deeply immersive rich story and hitting those key points on customer expectations and mechanics of that story.
🚀 Vision
Ryan's vision for Hunt A Killer in the next five years is to transform it into a $1B global entertainment company. They have been constantly trying to expand to other business lines from selling merchandising to licensing IPs to screens and books. 
Ryan believes that the future of Hunt A Killer has to be some form of digitally distributed immersive entertainment. "I think Hunt A Killer can adopt Netflix's model - first ship out a physical product and then figure out how to distribute that type of experience digitally. That's really what we look at as our next iteration, " Ryan explained with excitement.
💰 Fundraising
Ryan and his team will start the fundraising process in January. Feel free to reach out to Ryan if you are interested.
Learn a language without trying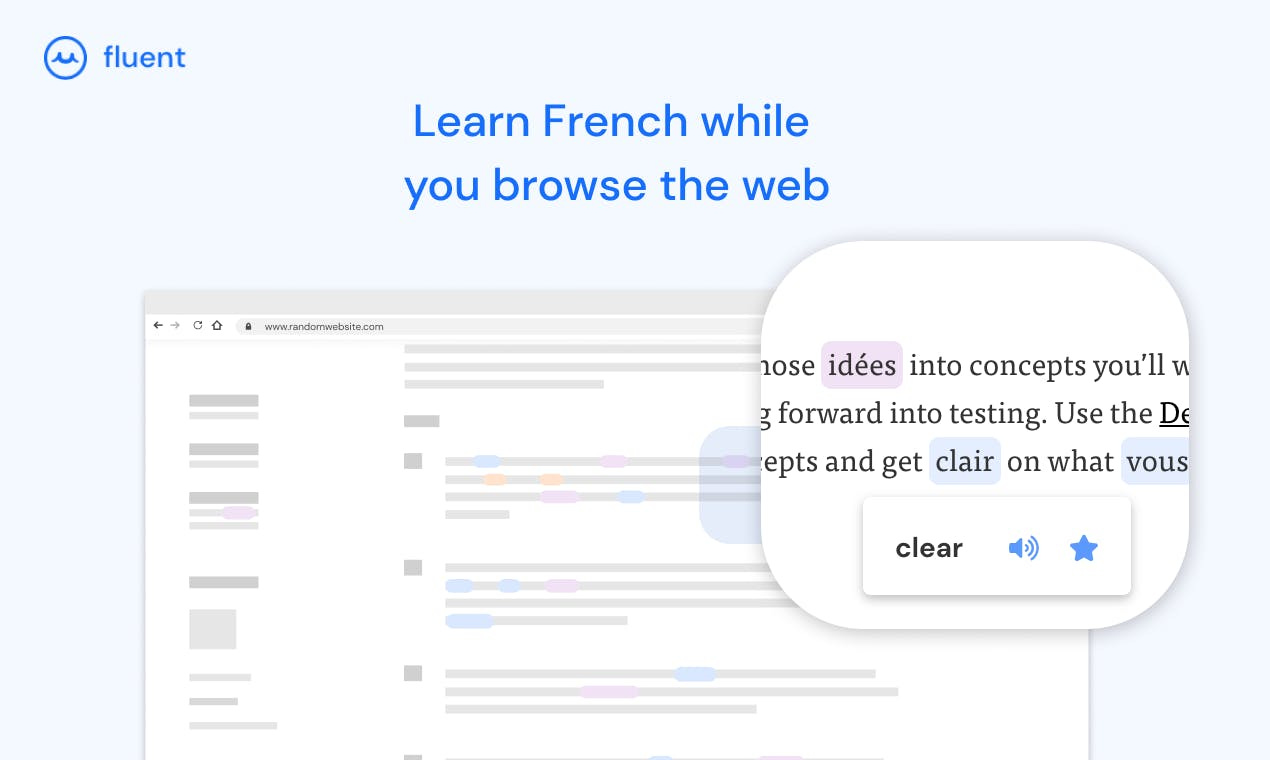 (Image credit: Fluent)
I love language learning. In fact, I even interned at one language learning platform when I was in high school so I could get free credits to take French lessons. However, it always took me a lot of time and effort to learn the language. Once I got to college, I pretty much gave up on French since I no longer had time to dedicate to language learning. Fluent's value proposition of "learning a language while browsing the internet" caught my attention. I reached out to co-founder of Fluent, Ara, to learn more about the story behind it.
❓ Ara's why
As first-generation immigrants in Canada, both Ara and his co-founders have seen first hand how the language barrier impacted their parents' lives. He experienced this pain point himself when he visited Montreal and wanted to pick up French again (he took French in high school) so he could assimilate and talk to people in French there. However, he would always forget to practice it since something would always come up and it was really difficult to integrate language learning into his life.
💡 Unique Insight
After talking to tons of people, he learned that this is a pattern shared by many people - people didn't learn the language they set up to learn because language learning didn't fit into their day and most apps didn't feel natural. 
"What if we could teach you a new language the way humans naturally learn a language with the content you're already interested in. When you are a child, nobody teaches you grammar and conjugation, your parents just speak to you and you naturally pick it up, " Ara explained. Ara and his team wanted to bring a natural way of learning to people. Their initial solution is simple - a chrome extension that could replace certain words on the browser with corresponding words of another language.
🌱 MVP
The very first MVP of Fluent came out of a two-day hackathon. Within 48 hours, Ara and his co-founders pieced together an absolute simplest version. They used Google Translate API that hooked up to a webpage and converted a few words on the page to a different language. It wasn't pretty but it worked and won them the first place in that hackathon - their first positive data point.
"I highly recommend hackathon to first-time founders. You can build a lot more than you think in two days. You will have a chance to meet co-founders and get early press if you are building something interesting. Even if you are not technical, you can still build so much with Zapier, Webflow, or Bubble, " Ara said.
↺ Customer feedback loop
Forming a quick customer feedback loop is extremely important for early-stage startups. Fluent is doing that in two interesting ways. First, it allows users to directly chat with the founders by clicking on the chrome extension, making it super convenient for users to give feedback. Second, Fluent has an open product feature roadmap (powered by Canny) that allows users to vote on future features and languages.
🚀 Fluent's future
Ara's vision for Fluent is to make it into the default way to learn a new language. It is certainly not an easy feat. Only founded earlier this year, Fluent has been moving really fast and added many features based on customer feedback, such as pronunciation, color code masculine & feminine words, and quizzing mode. Excited to see what features they build next.
---
👨‍💻What I've been reading
---
🏀Who is ballin' this week
---
😍 Jobs
---
💬Consumer Startups group chat
---
Stay steezy, team.