Discover more from Consumer Startups
How your favorite startups found product-market fit and got their first 1000 customers
Over 13,000 subscribers
🗞Let's talk about dating apps
+ Quibi off to a rough start
Hello, and welcome to Consumer Startups, a weekly newsletter to keep you informed on recent stories, trends, and developments in the consumer space. This newsletter is created by me, Leo Luo, a student entrepreneur at the University of Michigan. I am currently working on a product to provide an aggregator platform for virtual events and live streams.
---
Story time
🔥Let's talk about dating apps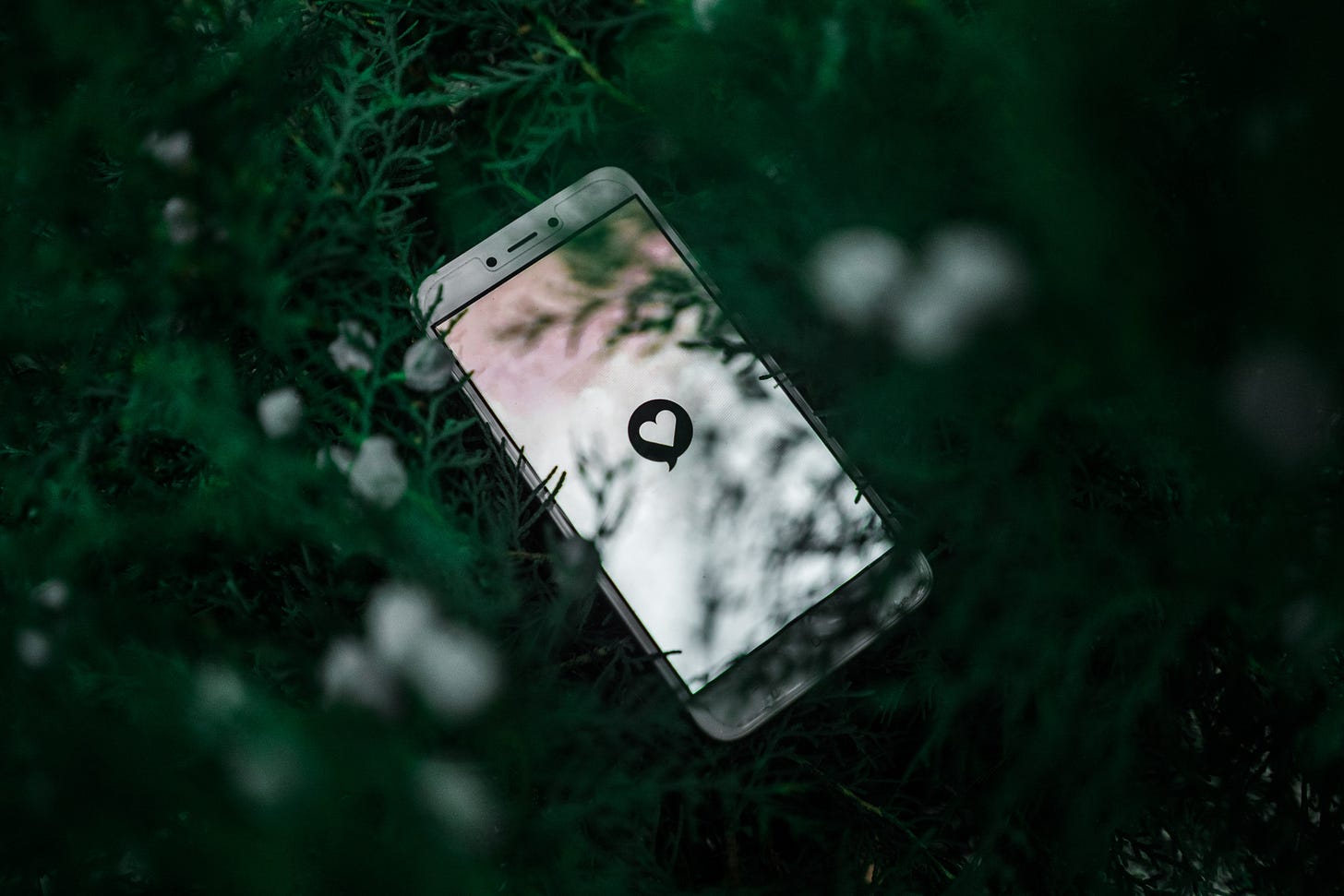 (Image credit: Pratik Gupta/Unsplash)
Online dating has seen a surge since the lockdown. Match Group's total average subscribers were up 15% year over year to 9.9 million, with Tinder driving most of the growth. I can also attest to this personally as I have been getting more matches since COVID (doing it for research purposes, of course 😉).
Recently, I have also seen some interesting new dating startups popping out. OkZoomer focuses on matching college students in the US with just a Google form. Their matching algorithm seems quite arbitrary with the main parameter being the gender preference. One Yale student commented: "Got matched with someone way out of my league, 10/10 would recommend". I don't want to be super cynical here, but there is a reason why popular dating apps have complicated algorithms that consider a broad range of preferences. OkZoomer is effectively banking on the hypothesis that college students are so desperate during quarantine that they will reach out to anyone they got matched with. My hypothesis is that they probably have a high volume of matches but a low percentage of matches actually reach out. Another one I have seen is called Zoom University that allows people to have double dates with friends. Interesting concept but it only has 2.9/5 on App Store - the app is glitchy and the matching algorithm also doesn't make too much sense to the users. However, this seems like a smart experiment as it brings in a social element to dating which increases virality factor and lowers the customer acquisition cost.
Even though online dating is a cool industry to follow, it typically does not get too much love from VC investors. First, dating apps have a built-in churn - the better the dating app works, the higher the churn rate is. A monthly churn of 20%, the industry average, would result in 93% of annual churn, meaning that the app needs to have a really strong engine to keep acquiring new users. Second, dating apps have a shelf life because singles typically have a limited time window seeking love. Andrew Chen from a16z has an amazing article that explains the challenges dating apps face nowadays.
🤕Quibi off to a rough start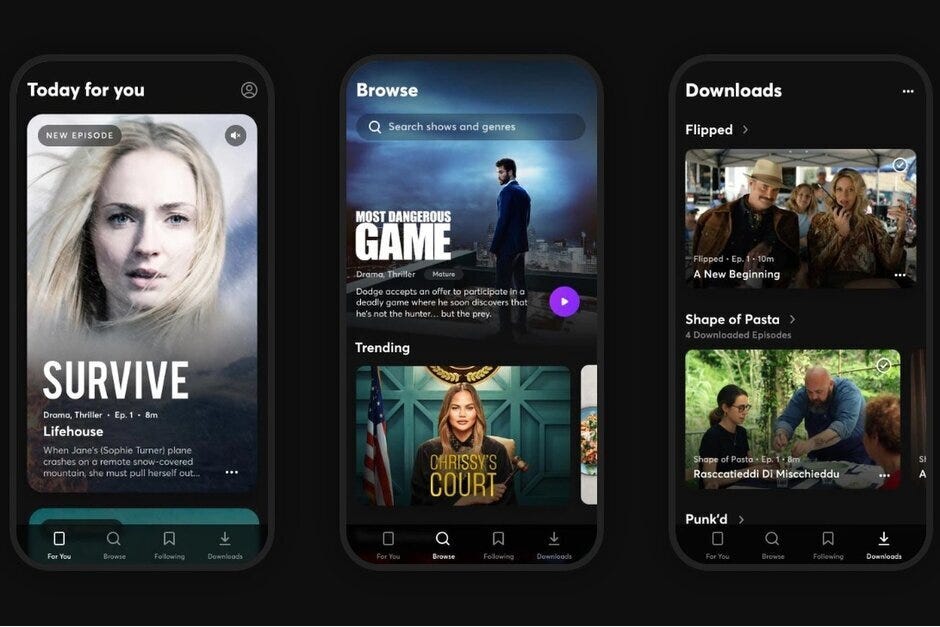 (Image credit: Phonearea)
For those who are not familiar with Quibi, it is basically the mobile-only version of Netflix except each episode is 10 minutes or less. It has an all-star executive team, including the former chairman of Walt Disney Studio, Jeffrey Katzenberg, and the former president and CEO of eBay, Meg Whitman. They literally raised 2 billion dollars before even launching the platform. 
Despite Quibi's incredible resume, it has faced quite a tough start. Quibi fell out of the list of top 50 most downloaded apps in the US a week after it went live on April 6th. It currently has around 1.3 million active users while Disney+ acquired about 10 million active users within the first month of its launch. In my opinion, there are three main reasons for this lackluster start. First, there is a limited selection of good content. The only interesting shows I found were Most Dangerous Game and Survive. Most shows are not really that binge-able and are unlikely to capture the attention of users. Second, Quibi doesn't have a TV option. In fact, this is the most common complaint from Quibi users. It makes sense to optimize for mobile-content consumption but it just doesn't make too much sense to not allow people to watch on their TV or computer. Finally, Quibi has cockblocked itself from going viral. It blocks sharing to many social media platforms such as Twitter and TikTok, and people cannot take screenshots inside the app. Netflix also restricts screenshot on mobile view but at least viewers can easily do so on their computers and make memes. 
Jeffery Katzenberg has blamed this launch failure to COVID, but I really have to respectfully disagree that COVID is the root cause of this fiasco. Quibi announced that they will enable TV viewing and social sharing in the near future, but I will have to remain bearish until they prove me wrong.
---
🏀Who is ballin' this week?
---
👨‍💻What I've been reading
---
🚀The Takeoff
My buddy from WUSTL has a cool newsletter called The Takeoff. They interview founders, operators, and investors, asking questions designed to help college students and recent grads who are interested in careers in startups, tech, and venture capital. Past interview guests include Domm Holland (Co-founder at Fast), Ashley Brasier (Partner at Lightspeed), and Max Bennett (Co-founder at Bluecore). Check it out here!
---
Be unapologetically you! Always remember that.