Discover more from Consumer Startups
How your favorite startups found product-market fit and got their first 1000 customers
Over 13,000 subscribers
🔑 Newsletter #24 - Find your Wozniak ;)
+ Craig Shapiro (Managing Partner at Collaborative Fund)
Hey there! Welcome to my email newsletter. My name is Leo Luo, a student entrepreneur at the University of Michigan. I write about founder stories, trends, fundraising, and unique behaviors in the consumer startup space. 
Just started using Twitter recently - follow me @_leoluo
---
↺ What you might've missed in the last three weeks
10/4 - Story of HAGS (high school social app) + Beth Ferreira (GP @ FirstMark)

09/27 - Story of Fold (Earn Bitcoin when you shop) + Jonathan Friedman (GP @ LionBird)

09/20 - Story of Amie (Joyful productivity app) + David Tisch (GP @ BoxGroup)
---
🍽 Today's menu
Startup story - Story of Lunchclub (Smart intros)

Investor POV - Craig Shapiro (Managing Partner at Collaborative Fund)

What I've been reading - 5 articles about startups and investing

Who's ballin' this week - 6 new fundraising/developments in B2C space

Jobs - 12 full-time jobs and internship postings

Feedback - help me to deliver better content to you
---
🔥 Startup Story
Find your Wozniak ;)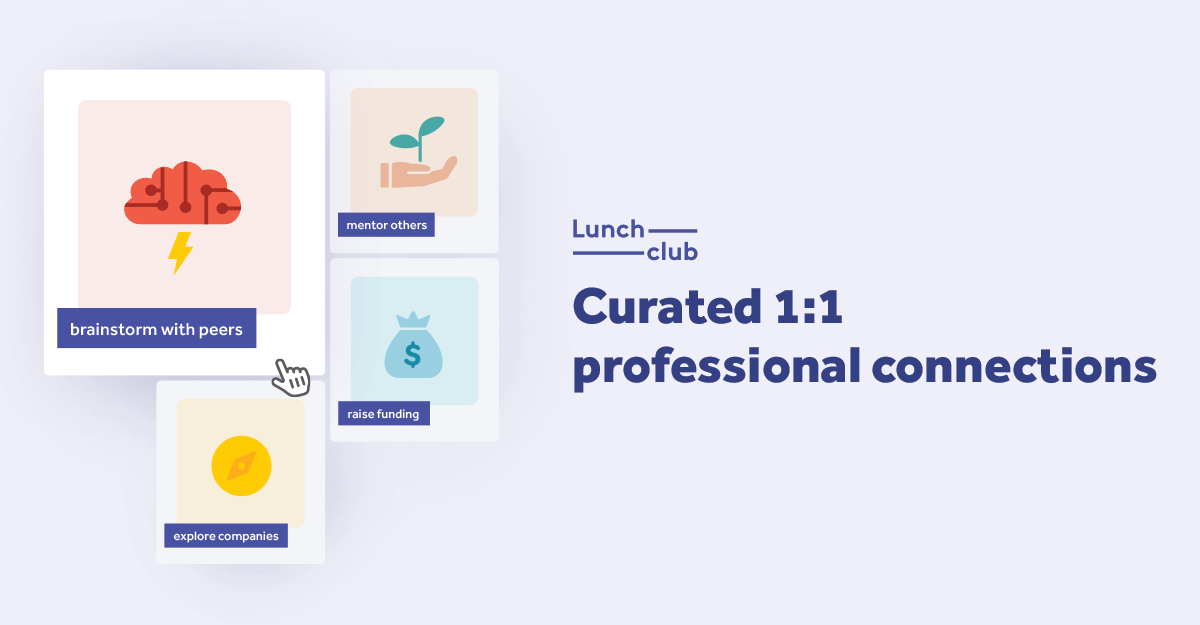 (Image credit: Lunchclub)
Lunchclub (backed by Lightspeed, Coatue, and a16z) is an AI platform that matches people for one-on-one virtual coffee chats. I've had more than 20 chats with people from around the world e.g. Paris, India, and LA since joining the platform back in March.
I've found Lunchclub to be a great channel for serendipitous conversations with like-minded people. As a huge fan of the product, I was beyond stoked to connect with Niki (Head of Biz Dev) and Vlad (CEO & Co-Founder) to learn more about the founding story. 
🌱 Genesis 
Both co-founders, Vlad and Scott, come from heavily quantitative backgrounds. Scott in particular has won top awards at the international level for competitive math and programming. Their passion for numbers and bytes aside, their true goal was to start a company where they could help people all over the world build interpersonal connections.
The very first version of the product was a simple reminder bot that reminded people to reconnect with friends they hadn't spoken to in a while. User feedback taught them something else - people were more interested in connecting with new people than people they already knew.
🚀 Product iteration
Phase 1 - After gaining that insight, Lunchclub launched a platform connecting people for in-person, one-on-one coffee chats. Starting in San Francisco, the platform matched people based on personal preferences - such as district (e.g. Soma) and availability. They rapidly picked up traction and expanded to other cities (they always waited to get 500 signups from a new city before launching there).
Phase 2 - When COVID hit, the team decided to pivot the product to focus on virtual coffee chats. It turned out to be a blessing in disguise. First, virtual meetings increase the global liquidity of the platform – rather than being limited to the 500 people in your city, you can now meet with interesting people from around the world. Second, virtual meetings help to simplify logistics and allow people to be more flexible with their time.
Lunchclub has since gained a lot of momentum. We're talking hundreds of signups along with thousands of virtual meetings per week (meetings-per-week is Lunchclub's Northstar metric).
🤔 Challenge
Similar to many high growth early-stage startups, Lunchclub is also facing challenges with scaling. "We are growing really fast but there are challenges that come with this growth. It's a lot more processing power to match tens of thousands of users every week, we're trying to reduce the time it takes to run the algorithm and match people. It's a positive problem to have, and it's keeping the team busy." Niki explained.
🔥 Vision
The Lunchclub team believes that serendipitous conversation could change someone's life. The vision in the next ten years is to make Lunchclub the go-to place to meet new people.
"Imagine if Jobs never met Wozniak...if Mandela never met Tutu.. The right introductions and meetings can lead to companies being started, new ways to think about ideas, collaborations on projects, investments being made, songs being recorded, advice being given…" - Vlad
Check out Lunchclub if you are interested! Sign up using this link to skip the waitlist.
---
🔥 Investor POV
Craig Shapiro (Managing Partner at Collaborative Fund)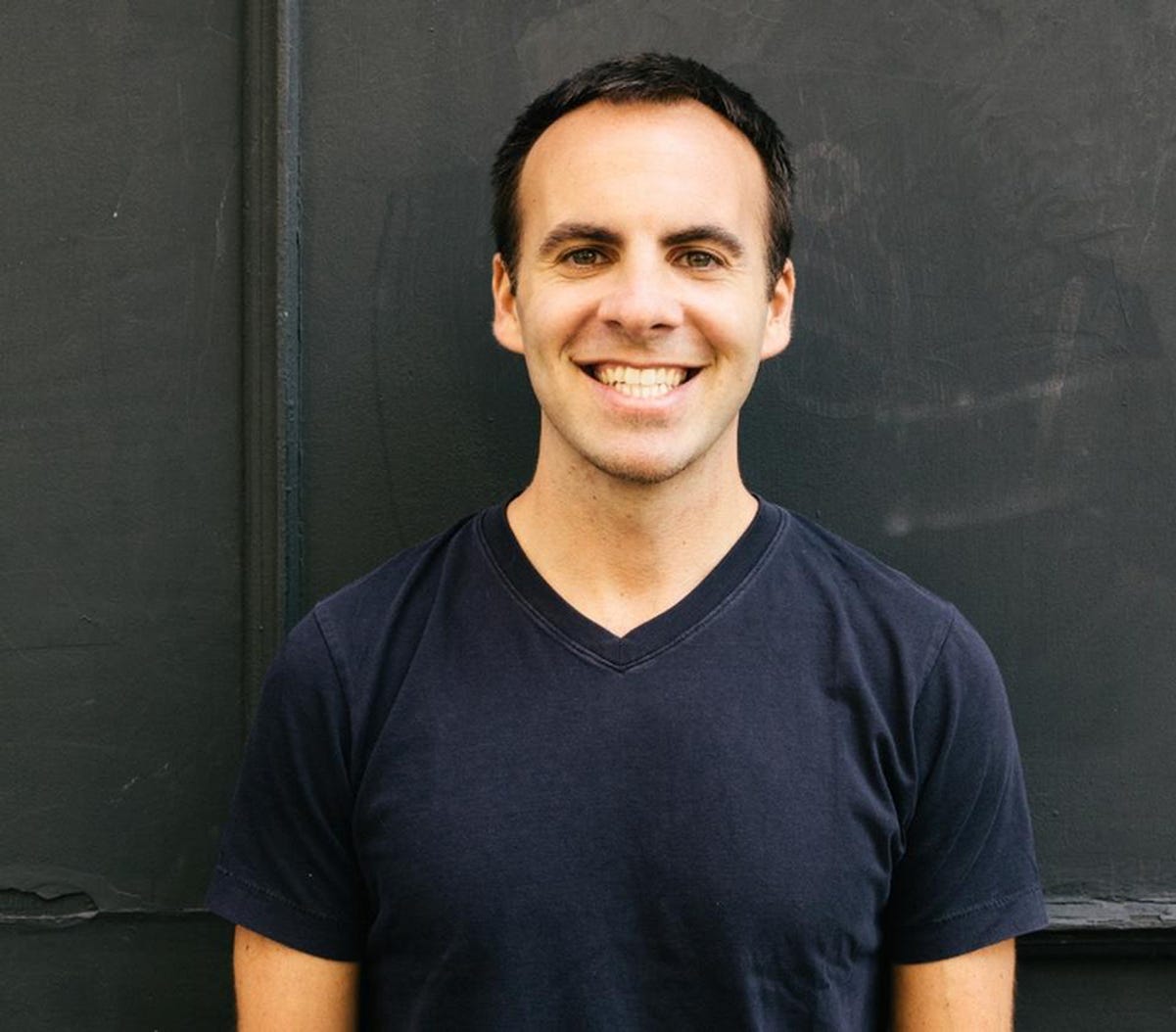 (Image credit: Craig Shapiro)
Craig Shapiro is the Managing Partner at Collaborative Fund, an early-stage that focuses on making investments in startups based on creativity and collaborative consumption. Prior to founding Collaborative, Craig worked in the media and entertainment space. Some of his notable investments include Lyft, Impossible Foods, and Blue Bottle Coffee. It was fun connecting with Craig and learning more about his views on early-stage B2C investing.
🔑 The 'Why' behind Collaborative Fund
"I started Collaborative Fund in 2010 based on the following beliefs:
Doing good would shift from being seen as sacrificial to the dominant sensibility

Legacy businesses were vulnerable to new business models that use collaboration as a competitive edge

Mission-driven businesses would generate the best financial returns over the next decade and beyond 
"
😍 Consumer trend that excites Craig the most
"The biggest trend in consumer is a macro shift in spending towards products and services that more closely align the self-interest with the broader interest. This trend is driven by the fact that billions of people around the world have access to nearly infinite information in their pockets, and as a result, are more aware of how things are sourced, made, delivered, and priced. Put simply, consumers (particularly younger consumers) are increasingly choosing brands that prioritize transparency, sustainability, user experience, and authenticity." 
🚀 Startups that captured this trend
Marriott → Airbnb

Nike → Allbirds

Ford → Tesla

Coke → OLIPOP

Amazon → ETSY

L'Oreal → Glossier

Hanes → Bombas

Nordstrom → Garmentory

Kaiser → One Medical

Nestle → Hu Chocolate 
🤔 Most interesting consumer founder Craig has met recently
"Will Ahmed at WHOOP. I met him almost seven years ago (so not super recently) but am inspired by his vision, passion, and execution. In addition to designing and manufacturing an incredible product, he and the WHOOP team have sparked a movement around heart health and human performance."  
💡 Advice for early-stage B2C founders
"Take all advice with a grain of salt. There is no single path or playbook to success. That said, my advice is to trust your instincts, surround yourself with good people, and work hard." 
📚 Most impactful books professionally & Personally
Professionally: Cable Cowboy by Mark Robichaux
"John Malone redefined corporate finance and learning about how he built TCI  is a masterclass on balance sheets, income statements, hostile takeovers, stock swaps, share buybacks, and tax strategies. His pace of M&A—averaging one deal every two weeks for over 15 years is hard to fathom. (Ps. the company's share price increased 55,000% during that period)"
Personally: In Defense of Food by Michael Pollan
"The book's most famous mantra: "Eat Food. Not too much. Mostly plants." ... is a wonderfully simple way to improve life."
---
👨‍💻 What I've been reading
---
🏀 Who is ballin' this week
---
😍 Jobs & Internships
Fulltime - 
Interns - 
---
🙏 Feedback
If you have reached this far, could you please take 30 seconds to fill out this quick survey? It will help me to improve the newsletter and deliver you more interesting content in the future. Means a lot to me ♥️.
---
What are the best purchases you have made this year? For me, it's an L-shaped work desk and a great chair lol