Discover more from Consumer Startups
How your favorite startups found product-market fit and got their first 1000 customers
Over 13,000 subscribers
🔑 Newsletter #25 - Welcome to the metaverse for sports and esports fans
+ Jordan Cooper (Partner at Pace Capital)
Hey there! Welcome to my email newsletter. My name is Leo Luo, a student entrepreneur at the University of Michigan. I write about founder stories, trends, fundraising, and unique behaviors in the consumer startup space. 
Just started using Twitter recently - follow me @_leoluo
---
↺ What you might've missed in the last three weeks
10/4 - Story of HAGS (high school social app) + Beth Ferreira (GP @ FirstMark)

09/27 - Story of Fold (Earn Bitcoin when you shop) + Jonathan Friedman (GP @ LionBird)

09/20 - Story of Amie (Joyful productivity app) + David Tisch (GP @ BoxGroup)
---
🍽 Today's menu
Startup story - Stadium Live (digital world for sports & esports fans)

Investor POV - Jordan Cooper (Partner at Pace Capital)

What I've been reading - 5 articles about startups and tech

Who's ballin' this week - 5 new fundraising/developments in consumer space

Jobs - 10 full-time jobs and internship postings

Feedback - help me to deliver better content to you
---
🔥 Startup Story
Welcome to the metaverse for sports and esports fans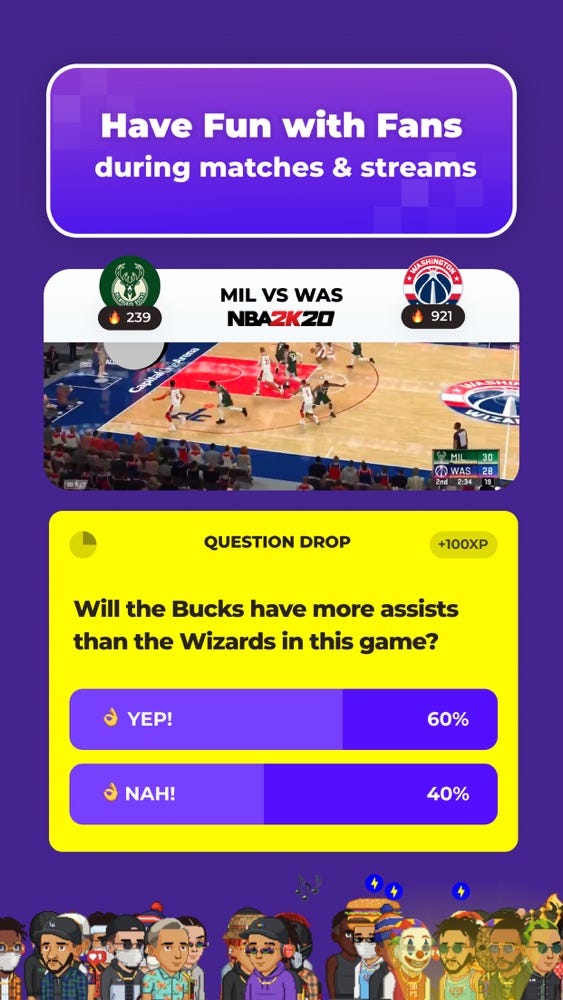 (Image credit: Stadium Live)
As an avid basketball fan, I've found the digital viewing experience to be lacking. In addition to watching the game on television, I use various apps to check stats and chat with other fans in real-time. Unfortunately, most apps I've tried lack the necessary level of interactivity, so when my buddy Zibo (big shout out) told me about Stadium Live, I was instantly sold.
Stadium Live (backed by USV) is a digital world for Gen-Z sports and esports fans. Users can play games, customize avatars, and compete with other fans. I had a blast connecting with Kevin Kim, CEO of Stadium Live, to learn more about the story behind this consumer social app.
🌱 Genesis
Both founders, Paul and Kevin, have entrepreneurial experience prior to founding Stadium Live. Paul founded a web agency while Kevin ran a Korean clothing store. They each also spent some time in tech, working at companies like InVision and Drop. The impetus behind Stadium Live is to build a product that combines their shared love for games, sports, and hip-hop culture.  
🚀 Vision
Paul and Kevin have a two-pronged vision for this product. First, they want to create a digital community where all Gen-Z sports and esports fans can hang out. Second, they want to challenge the status quo in modern sports media.
🚗 Product Journey
Phase ①
Their first experiment involved creating an interactive second-screen experience for sports fans. (e.g. fans could do predictions and quizzes on their phones). Paul and Kevin leaned into avatars to allow for product differentiation and to curate a more visual and fun experience. For example: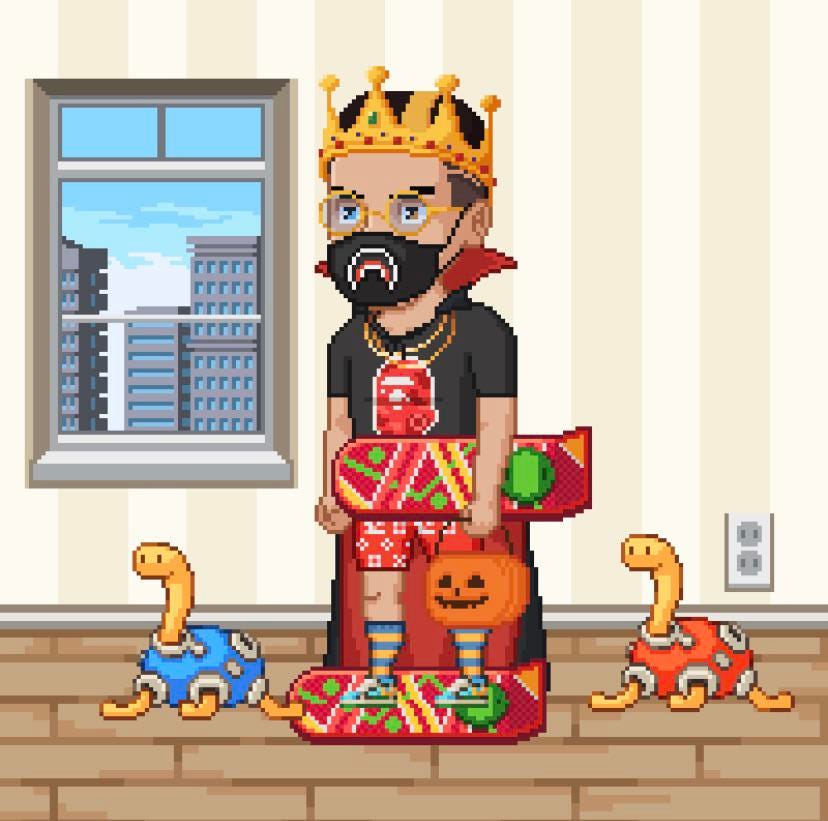 (Image credit: Stadium Live)
Phase ②
They launched the initial product on TestFlight with 100-200 Beta users. The goals were to understand 1) whether users be interested in an avatar-based digital identity, 2) whether their interactive questions would bring users back to the app.
Result: People loved the digital representation aspect of avatars and were starting to request different items like various versions of sneakers and hairstyles. Item sales soared while the platform's user base grew steadily – a sign of high engagement. Kevin and Paul quickly realized that they could create a first-screen experience where people could hang out and play interactive games with or without live games. 
Phase ③
They officially launched the app last December and introduced such as more sports leagues, (e.g. soccer) and more interactive features (e.g. mini-games and trivial style daily picks) with the goal of making the platform a daily app.
Current traction: they have 10k+ MAU and have improved the retention curve tremendously since their early days.
🤔 Product Decisions
Bitmoji vs avatar:

In the very early days, Stadium Live faced a decision between using Bitmoji or building in-house designs. Bitmoji might have been quicker to implement, but they decided to go with in-house avatars to create their own IPs and assert further leverage over their assets.

TestFlight vs App Store:

Many consumer social founders advised Paul and Kevin not to launch the product too early on the App Store, but they decided it was a worthy gamble.

"They were telling me that once it is on App Store, everything will be in the open and investors can see your downloads and metrics. If you stay in TestFlight, you can be more guarded and also build up the hype like Clubhouse. I didn't see that. How are we going to build anything if we are scared? I think it is better to build in the open with the community and iterate with the users," Kevin elaborated.
☀️ Building a positive community
Kevin and Paul have done a tremendous job fostering a positive community within the platform which is really impressive (I have seen countless consumer social apps become increasingly toxic). Their secret sauce lies in fostering close relationships with users.
"I think the key ingredient is that everyone on our team talks to our users in some ways or another. I talk with them on Discord and some other members talk with them in the app. People respect one another more when they have more of those personal interactions," Kevin explained.
Check out Stadium Live!
---
🔥 Investor POV
Jordan Cooper (Partner at Pace Capital)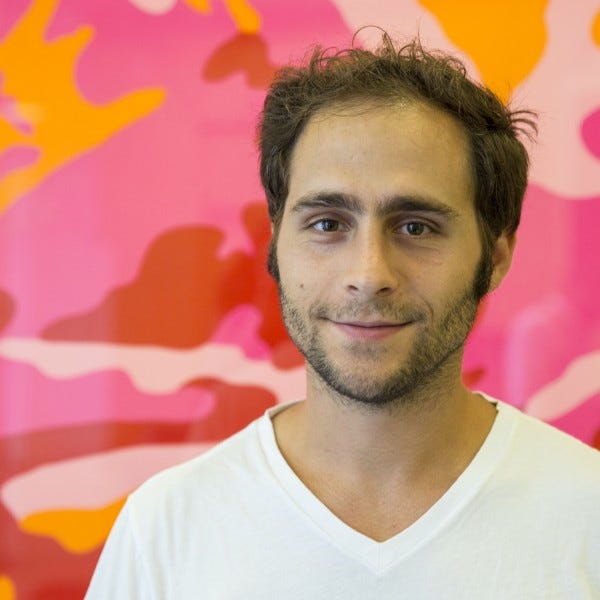 (Image credit: Jordan Cooper)
Jordan is a partner at Pace Capital, a general firm that focuses on Series A investments. He's founded and run a few VC-backed companies and even sold one, Hyperpublic, to Groupon in 2012. Prior to founding Pace, he acquired a decade of investing experience while working at General Catalyst and Lerer Hippeau. Some of his investments include Seatgeek, Groupme, Venmo, Soylent, and many more. He was such a pleasure to talk to and it was amazing to learn more about his perspective on the consumer world. Shout out to Tina for connecting!
🔑 Key Learnings from being an operator
Any organization lives and dies by your ability to attract and retain talents

"You live and die by your ability to attract and retain world-class talent. Two questions I think about when I assess startups: will this founder or this set of founders be able to attract and retain talent in the market? Would I work for this person?"

**The hardest part about being a CEO? – Responsibility for other's happiness**

"When I was a CEO, I was responsible for so many other people's happiness, and it was really a heavy weight. Now in a board capacity, I am pretty tuned in to the culture and the vibe of the office and how everyone is feeling."

It is just hard 

"It is just incredibly hard to build a business. For example, at Wildcard, we were trying to standardize the format by which publishers would render their content inside places like Twitter. While the incentive design we had was good on paper, we still had a really challenging time convincing big companies like Twitter or Pinterest to accept us in such an infrastructural position."
🚀 Consumer trends that excite Jordan
Presence - how we spend time together while apart

"I am generally very interested in the idea of how we spend time together while apart. Clubhouse is an interesting one. We were the first investors that talked to them before they were called Clubhouse. They are a publishing platform, but more interestingly, by definition, being there in that live environment is an expression of availability.

Another one is Sonar, which was started by the former head of design at Postmates, Ben South Lee. They are also an audio app tackling the problem of who to talk to and how to assemble conversations through the spatial navigation system."

Quantified-self 

"People increasingly want quantitative measures on the way their body functions and their lifestyle. I was really inspired by the company Levels Health. They are a consumer brand and an application that focuses on letting people optimize their health and nutrition by leveraging continuous glucose monitoring.

On the clinical side, there is a company called Livongo that uses sensors to focus on diabetes management."
💡 Advice for B2C founders
Protect the magic in the early days and build consumer business organically

"I believe that the path to building an enduring consumer company and product is much more organic - you have these little embers, and you don't want to light them on fire. You want to methodically go up to fire over time."
📚 Book that inspired Jordan the most
The Art of Learning by Joshua Waitzkin - "It is a book about performance. It has this theme around unobstructed self-expression, which I connect to deeply. It states that you are going to achieve your maximum potential if you are acting as yourself. It is important to systematically create a space for unobstructed self-expression."
---
👨‍💻 What I've been reading
---
🏀 Who is ballin' this week
---
😍 Jobs & Internships
Fulltime - 
Interns - 
---
🙏 Feedback
If you have reached this far, could you please take 30 seconds to fill out this quick survey? It will help me to improve the newsletter and create more interesting content in the future. Means a lot to me ♥️.
---
Happy Sunday!