Discover more from Consumer Startups
How your favorite startups found product-market fit and got their first 1000 customers
Over 13,000 subscribers
🗞 Blockchain + Tiktok + Patreon + Insta = ?
+ Latif Peracha (General Partner at M13)
Hey there! Welcome to my email newsletter. My name is Leo Luo, a student entrepreneur at the University of Michigan. I write about founder stories, trends, fundraising, and unique behaviors in the consumer startup space. 
Feel free to check out my previous posts here.
---
🔥 Startup Story
Blockchain + Tiktok + Patreon + Insta = ?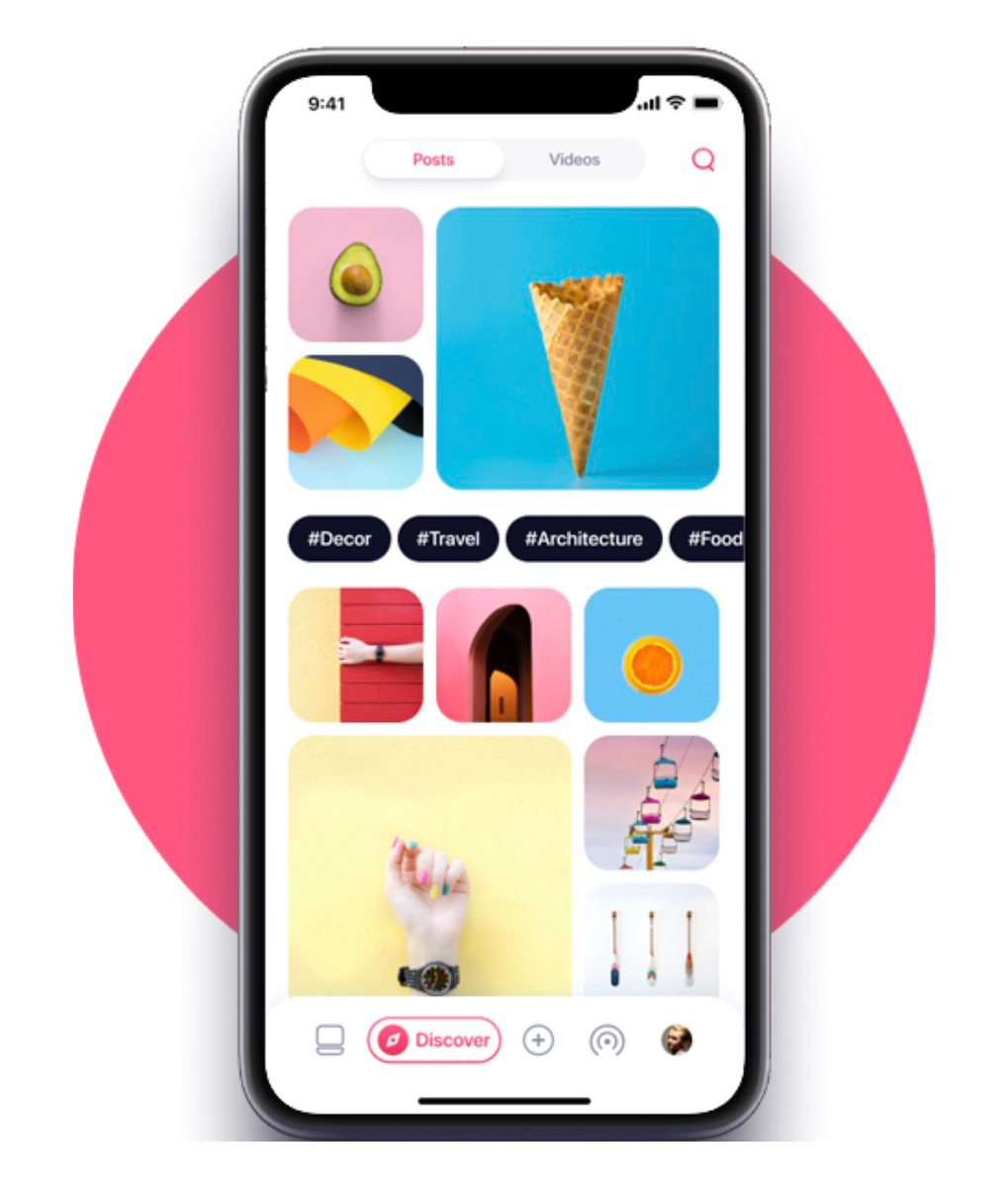 (Image credit: Hyprr)
Hyprr, formerly known as Howdoo, is an all-in-one social media and content delivery platform, built on the blockchain to give users and creators more control. It has a unique rewarding system through which users and creators alike can make money via passives income, tips, subscriptions, paywalls, and a share of advertising revenue. It has raised funding from Alpha Sigma Capital. I had the pleasure of chatting with the founder, David Brierley, for this piece. 
🥚 Genesis
David founded Hyprr after nearly two decades in tech and analytics. His experience was in managing P&Ls for big tech companies like SAP and IBM. He also made a stop working for an Amsterdam-based startup, Pyramid Analytics, helping them raise money. These experiences working with data helped him to realize two main problems with the social media platforms today.
First, big tech firms like Google and Facebook are selling data to advertisers to make money, and most consumers are not aware they have become the product.

Second, he noticed that a lot of his content creator friends, especially YouTubers, really struggle because they are forced to rely so heavily on the platform's advertising revenue while having no control over their data.
🚀 Value prop
Hyprr puts creators and users in the middle by giving them full control over their data and how they want to monetize. On the platform, content creators can make money through tips, subscriptions, advertising, and one-off payments while users can monetize by earning likes and comments on posts or consenting to receive advertising on the app. 
⛓ Blockchain the savior
The way that David and Hyprr are going to make their vision a reality is to use blockchain, which is a decentralized ledger technology. Blockchain allows for the platform to be secure, transaction-free, and trustless. David is also hoping Hyprr platform can bring blockchain and cryptocurrency to the masses.
↺ Product Iteration
"It took about four months to do the bare minimum of investigating into the blockchain technology and understanding its weaknesses, strengths, and constraints. We realized early on that blockchain is a piece of technology, but it's not the silver bullet. The proof of concept was really about working out what blockchain can and cannot do. From there, we spent two years to actually build a fully-fledged social content delivery platform. It sounds simple but it's taken one year longer than we expected."
🚗 Go-to-market & Traction
David believes that users follow the content and don't have any loyalty to content delivery platforms. Thus, David and his team are focusing on getting creators on board and believe that they will be able to acquire end-users through their creators. This strategy has been working pretty well so far - Hyprr's Beta site has gotten over 1300 sign-ups from creators with a combined fan base of over 471M people. 
🤔 Biggest challenge for Hyprr
The biggest challenge for Hyprr is working with the traditional banking sector. "As soon as banks hear you say blockchain, they automatically think Bitcoin. Then they think you're a drug dealer. We have to prove to them that using blockchain does not mean that we are involved with anonymous crypto transactions and the way we are utilizing their technology is in a very compliant and informative way, " David explained.
Check out Hyprr here.
---
🔥 Investor POV
Latif Peracha (General Partner at M13)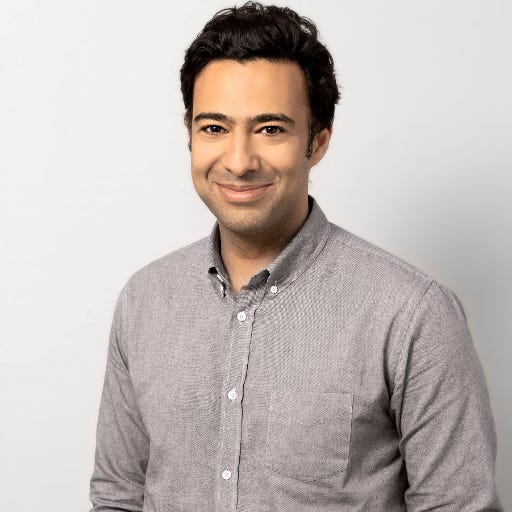 (Image credit: Latif)
For my first ever investor POV, I am featuring Latif Peracha, a fellow Wolverine and a partner at M13 (a leading consumer VC). Latif started his career doing investment banking at Bear Stearns and subsequently worked as a director at IAC/Ticketmaster. Most recently, he was the managing director at Virgin, working closely with Sir Richard Branson to invest in leading consumer startups in the US. His investments include Slack, Ring, Capsule, Outpost, and more. 
🔑 Key learning working with Sir Richard Branson
"My biggest learning is that it is important for companies to have a singular focus on creating a sustainable value proposition that fixes an existing pain point and builds trust and transparency into its service from the outset. The only real exception to this rule is Virgin Galactic, which is trying to create a new market. ." 
😍 B2C Trends that excite Latif
Verticalization of communities, especially in the Telehealth space (e.g. mental health, addiction, etc)

Consumerization of enterprise (e.g. Slack, Notion, etc)

Appreciating rewards, ways to reinvent rewards to drive engagement (e.g. Fold - using bitcoin as rewards)
🔥 Latif's contrarian view 
"There is still an opportunity in physical retail and experiences -  they just need to be reimagined. E-commerce is under 20% of retail sales. I am interested in seeing how different companies reinvent the current models and build physical presentation for brands. One interesting company is Leap, which is a retail-as-a-service platform for consumer brands. On the other hand, I believe starting a company like WeWork today could also be a good idea."
💡 Advice for early-stage B2C founders
Identify a clear need for consumers and a path to strong unit economics before focusing on user acquisition. Don't burn cash early.

Invest in brand and community early since consumers are really fickle.
💡 Advice for aspiring founders
Have intellectual honesty. Start a company you are truly passionate about. Don't do something because you feel like it's the logical thing to do but do it because you really feel a connection to the problem you are solving.
🧠 Favorite mental models for personal life and professional life
Personal: "Mental and physical well being are linked and it is super important for me to be physically active. The ability for me to go on a run or to break a sweat is very crucial to my ability to be functional in the workplace."

Professional: "It is important to leave empty blocks on my calendar for deep thinking. It gives me quality time to process information and also allow time for serendipity, especially before COVID."
📚 Books that have impacted Latif the most
Shoedog (story of Nike)

The Courage to be Disliked (happiness lies in the hands of each human individual and does not depend on past trauma)
---
👨‍💻 What I've been reading
---
🏀 Who is ballin' this week
---
😍 Jobs
---
🙏 Feedback
If you have reached this far, could you please take 30 seconds to fill out this quick survey? It will help me to improve the newsletter and deliver you more interesting content in the future. Means a lot to me ♥️.
---
Enjoy this long weekend!