Discover more from Consumer Startups
How your favorite startups found product-market fit and got their first 1000 customers
Over 13,000 subscribers
🗞Can you get value from 2 minutes?
+ Hopping on the #vanlife bandwagon
Hello, and welcome to Consumer Startups, a weekly newsletter to keep you informed on recent stories, trends, and developments in the consumer space. This newsletter is created by me, Leo Luo, a student entrepreneur at the University of Michigan. I am currently working on a product to provide an aggregator platform for virtual events and live-streams.
---
🔥Story time
Can you get value from 2 minutes?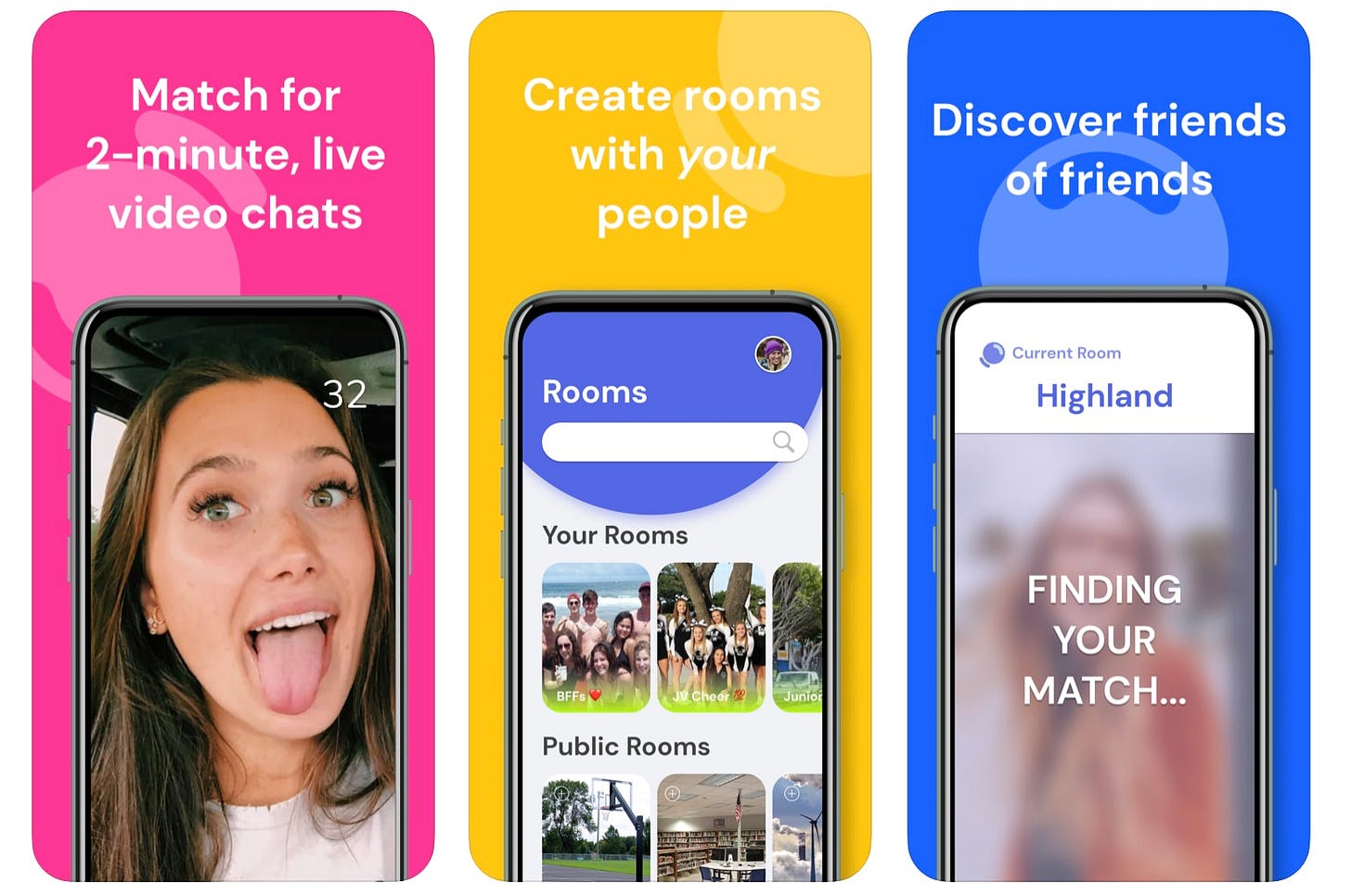 (Image credit: Glimpse)
"Social media is broken - it's all about instant gratification and likes. It gives people an impression of being connected, but, in reality, loneliness in our age demographic has been worse than ever. We want to solve that," Helena said to me. She is the CEO of Glimpse(YC Winter 20) and a recent Duke drop-out.
Glimpse is a short-form video chat platform. People join rooms and get matched with others to have 2 mins of one-on-one conversation, a low commitment way to build a meaningful relationship or catch up with a friend. A few weeks ago, I had the opportunity to join one of their speed dating sessions hosted in the Zoom Memes for Self Quaranteens FB group. It was fun and quite an easy way to meet a lot of people. I ended up talking to more than 30 other college kids in just over an hour. 
When they started last year, the vision was to actually connect people offline but they quickly pivoted after not picking up much traction, just before COVID hit. Speed was their biggest asset - they spent 7 days to build and launch the MVP, a mobile app. Glimpse was a couple of weeks ahead of other competitors and was able to get more press coverage because of its early start. However, similar to other startups, they made many decisions that were influenced by COVID. For example, initially, they were planning to only focus on mobile, but now they are on the web as well. "The appeal for mobile was to have 2 mins video chat while lining up for your coffee at Starbucks or catching up with a friend during a commute. Now you don't do any of that - you are stuck at home with your computer," Helena explained. Unsurprisingly, Glimpse has seen many different use cases during this time and been gaining the most traction among student clubs.
Most recently, Glimpse just closed a $1 million pre-seed. Big baller move. 💸
Hopping on the #vanlife bandwagon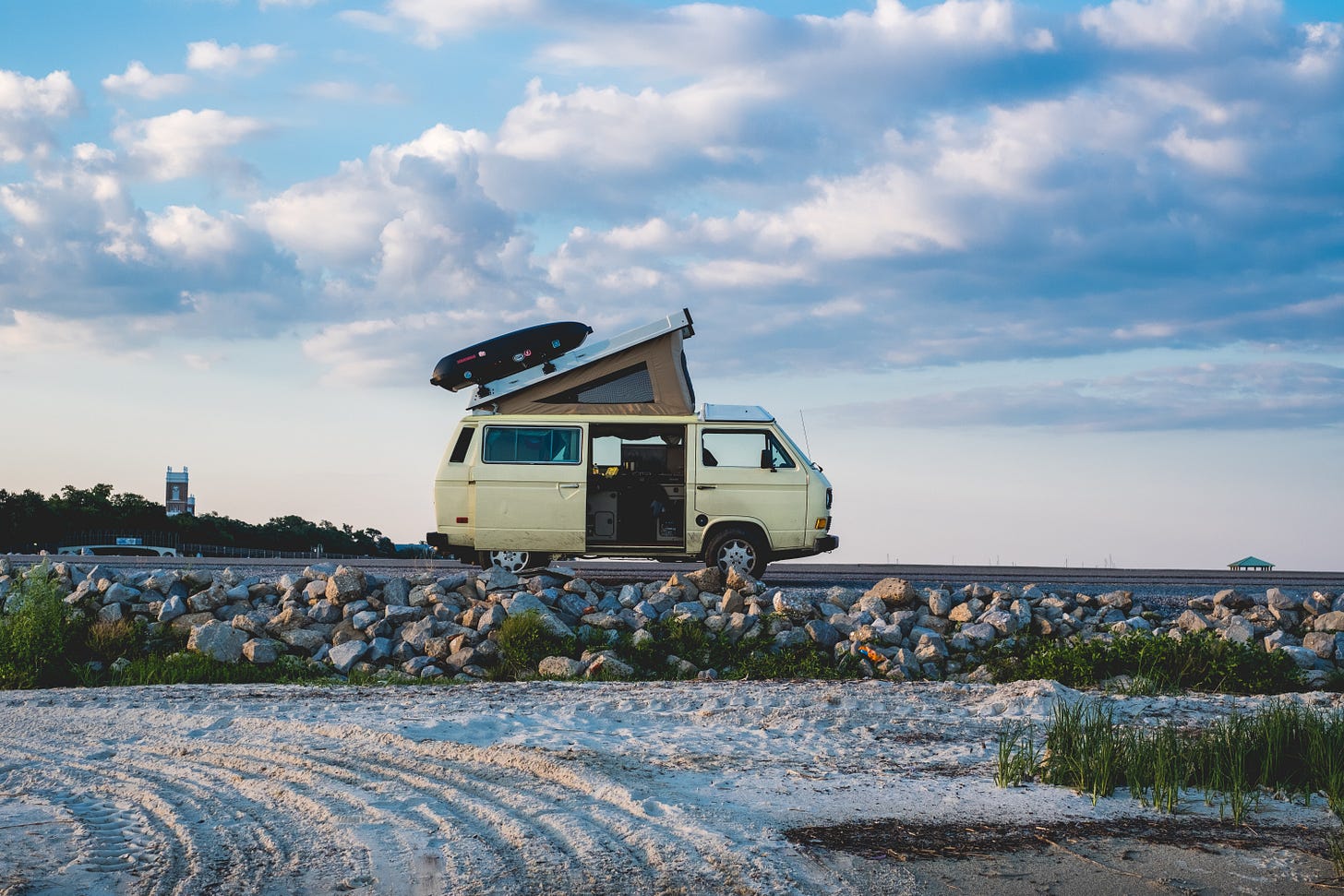 (Image credit: Nick Dunlap/Unsplash)
For the past months, I have found myself to be obsessed with many YouTube videos of people living on a nice boat or in a van. Those YouTubers usually have a cute family with a puppy. They travel around the world and seem to always be able to find the most pristine and beautiful spots. As I am now stuck at home, I try to watch those videos to live vicariously through them.
I believe that this desire to explore nature and travel is deeply rooted in us and has only gotten stronger as we are spending more and more time in the virtual world. This desire is manifested in the rising popularity of glamping and #vanlife. People are searching for them more on Google and an increasing number of startups are getting funded in this space. More well-known startups include Tentrr, which connects campers with private landowners, and Hipcamp, which helps people to book unique camping experience. 
A few days ago, a Seattle-based startup called Cabana caught my attention. Cabana is basically a mix of a car-sharing company and a boutique hotel. People can rent a van for $200 a night through an app, and the van comes with a bed, kitchen, shower, Wifi, and many other amenities you would expect from a hotel. According to the CEO of Cabana, Scott Kubly, "Trips and vacations are inclusive of two key elements – the travel to the destination and the destination itself. We are tightly integrating the two by providing travelers both a comfortable mobile hotel room and unique experience that meets their needs."
The interior of the van looks pretty slick, and I might actually try it out next time I visit Seattle. 
---
👨‍💻What I've been reading
---
🏀Who is ballin' this week?
💡My random startup idea
A vertical social network that focuses on discussions and resources around positivity and thriving.
---
Go check in with that friend that you haven't talked to in 3 months!