Discover more from Consumer Startups
How your favorite startups found product-market fit and got their first 1000 customers
Over 13,000 subscribers
🗞What's the hype around Clubhouse?
+ how are startups dealing with COVID?
Hello, and welcome to Consumer Startups, a weekly newsletter to keep you informed on recent stories, trends, and developments in the consumer space. This newsletter is created by Leo Luo, a student entrepreneur at the University of Michigan. He is currently working on a product to provide an aggregator platform for virtual events and live streams.
---
Stories
What's the hype around Clubhouse?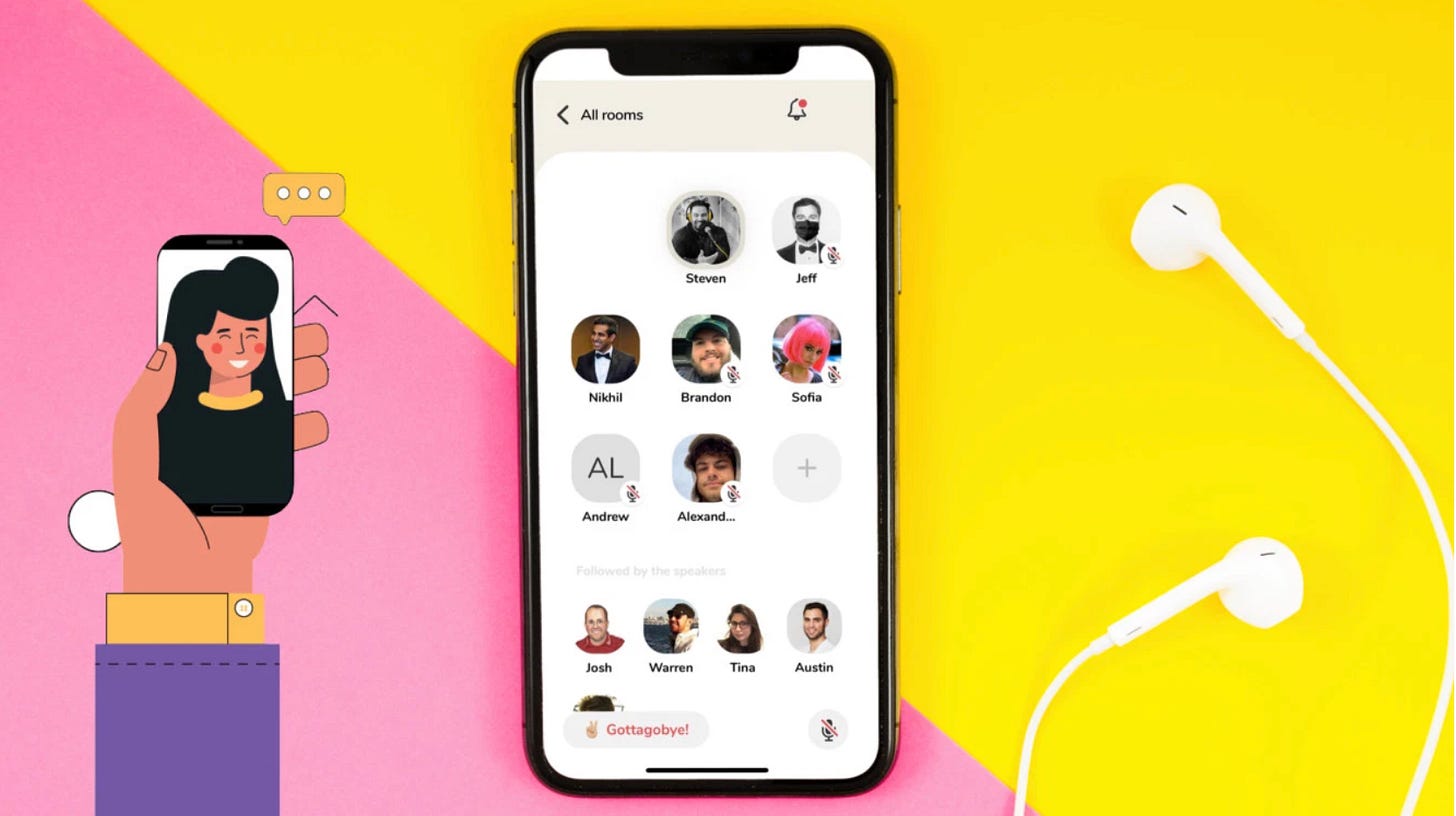 (image credit: Techcrunch)
For the past weeks, many VCs have been talking about this new social networking app on Twitter called Clubhouse. It is essentially an audio-based social network where people can jump into voice chat rooms together anytime they want. Clubhouse was founded by Paul Davison, founder of Highlight, a people-meeting location app that was acquired by Pinterest. He was also the VP of Metaweb, which was acquired by Google.
For now, it is an invite-only platform with no website (don't confuse it with clubhouse.io) and has only thousands of users. This exclusivity, in addition to having many renowned co-founders of big tech companies like Mike Krieger (co-founder of Instagram) and Chris Lambert (CTO of Lyft) as users, has been able to help Clubhouse to create a cool "party vibe" and really catch the attention of many people in the valley. On a side note, if you happen to be one of those cool kids on the platform, can you send me the invite link? Haha, just kidding.. unless?
Nathan Baschez from Divinations wrote an article about why he is bullish on the app and how Clubhouse could potentially be a great acquisition target for Spotify and Twitter.
Cheetah - wholesale to consumers pivot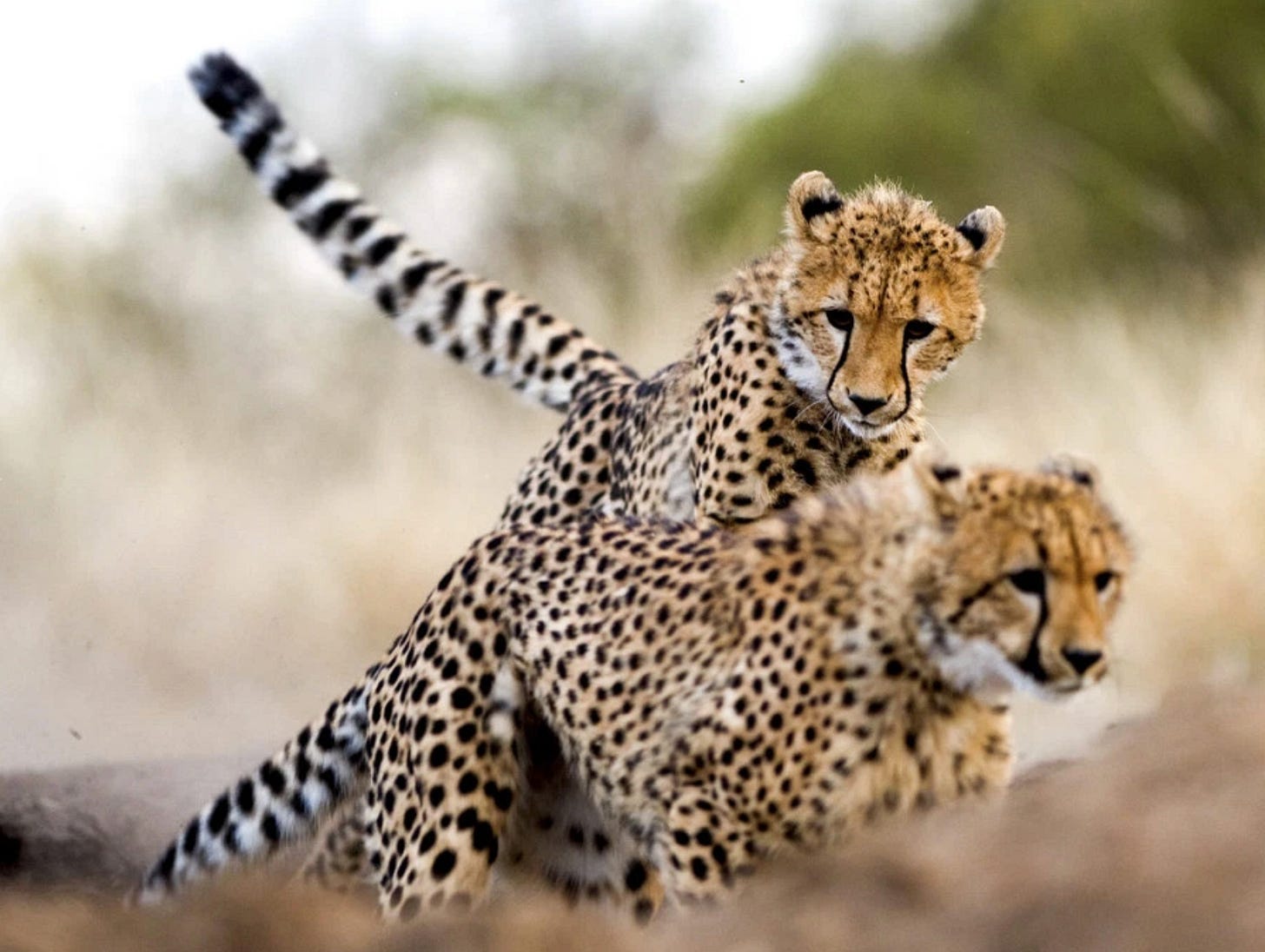 (Image credit: Shutterstock)
Before COVID-19, Cheetah, the San Francisco startup, was a wholesale delivery business for restaurants to procure daily supplies. They had around 3,000 restaurant customers but now, a lot of the businesses have dried up. To quickly respond to this crisis, Cheetah decided to set up a new platform called Cheetah For Me, which allows individual customers to order and pick up groceries and supplies at wholesale prices via a selection of pick-up locations. This is a great alternative during a time when getting a slot with Amazon can be challenging.
Recently, Cheetah has just closed a Series B of $36 million led by Eclipse Ventures, bringing the total raised by Cheetah to $76 million. According to Pitchbook, it was last valued at $100 million before this round. This funding will help Cheetah to expand this direct-to-consumer service. According to the CEO, Na'ama Moran - "Our purpose has always been to help independent restaurants thrive. Now we are helping communities thrive."
Well done, Cheetah!
---
Early-stage News
Jerusalem Venture Partners has led a $15 million investment in InnovoPro, which produces protein from chickpeas that can be used in dairy, meat, and mayonnaise substitutes.

Singapore-based Igloo, a personal insurance company, has raised $8.2 million in a round led by InVent, with participation from Openspace Ventures and Linear Capital, according to TechCrunch.

AutoX, a self-driving startup, and Amap, Alibaba's mapping product, launched an autonomous ride-hailing service in Shanghai yesterday.
---
Later-stage News
---
What I have been reading this past week
---
Stay steezy people! See you next week.