Discover more from Consumer Startups
How your favorite startups found product-market fit and got their first 1000 customers
Over 13,000 subscribers
🗞From Tinder for mom friends to raising $12 Million Series A
+ Shopify ventures into B2C?
Hello, and welcome to Consumer Startups, a weekly newsletter to keep you informed on recent stories, trends, and developments in the consumer space. This newsletter is created by me, Leo Luo, a student entrepreneur at the University of Michigan. I am currently working on a product to provide an aggregator platform for virtual events and live streams.
---
Story time
From Tinder for mom friends to $12M Series A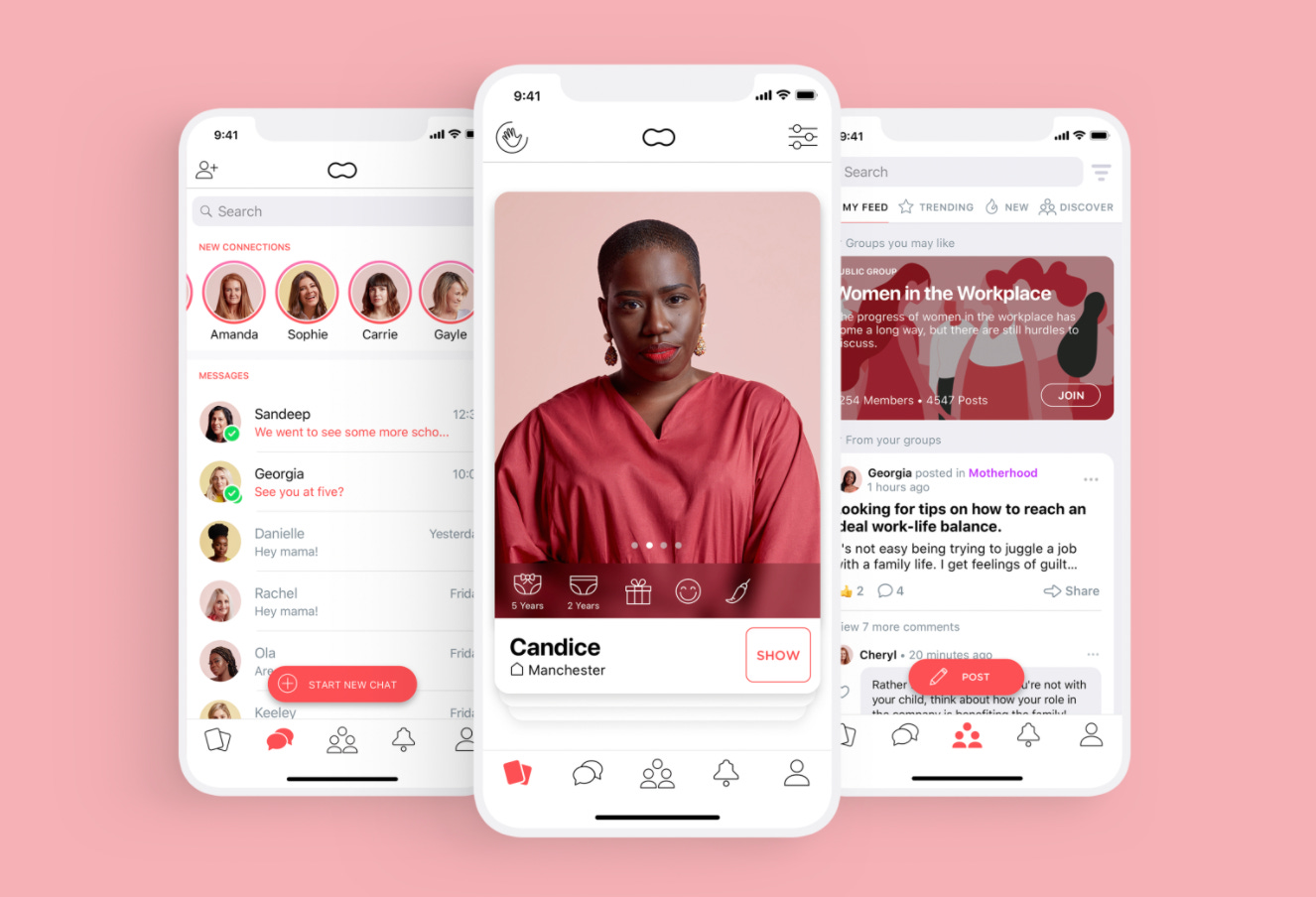 (Image credit: TechCrunch)
'Tinder for X' has been a popular phrase for the past few years but it has not seen too much traction outside of the dating world. (Fun fact - I co-founded a startup last year to build a 'Tinder for items' app to facilitate the item exchange process on college campuses but we, unfortunately, failed to really validate our core value hypothesis)
If anyone can pull it off, it has to be Michelle Kennedy, the former deputy CEO at dating app Badoo and an inaugural board member at Bumble. When Michelle founded Peanut, she brought her extensive matchmaking experience to the platform. The app works as a "Tinder for mom friends", with a goal to help to forge female friendships after motherhood. This app is now used by 1.6 million women to discuss a broad range of topics from menopause to pregnancy. During COVID, however, the platform has been shifting away from the swiping model. Today, most users are meeting in Zoom chat to play games and hang out on the app.
Since the outbreak, Peanut has seen a 30% increase in engagement as people are looking for more online support groups. This rapid growth is definitely fruitful for Peanut - it just announced a $12 million Series A led by EQT Ventures, joined by Index Ventures and Female Founders Fund.
Shopify launched a consumer facing app, Shop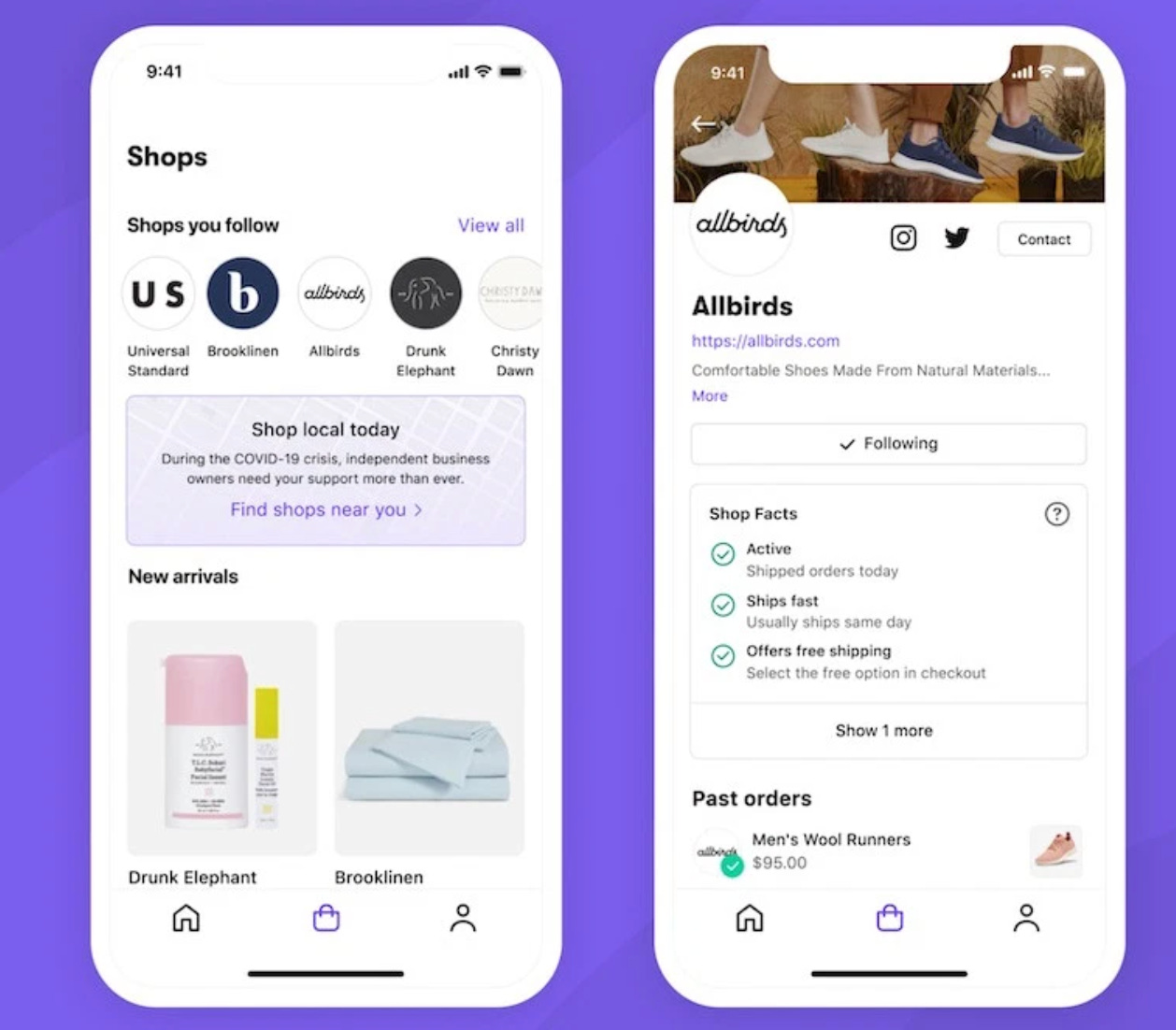 (Image credit: TechCrunch)
Shopify, the engine behind millions of online shops, has recently launched a more consumer-facing mobile app called Shop. TBH, it is not really a new app, but rather a revamped version of its package tracking platform, Arrive. 
Shop only shows users the brands they either previously shopped from or brands they follow on the app. In addition, it helps consumers to have an accelerated checkout process through shop pay. To respond to COVID-19, Shop has a feature that allows users to browse local brick and mortar shops and make purchases to support them. As more and more people are using mobile devices for online shopping, it is a way for Shopify to adapt to this changing consumer trend.
While it could be interesting to see this platform becoming a B2C marketplace with massive advertising potential through product recommendation, Shopify does not seem to be too interested in this type of promotional model - they see it more as a platform that empowers its online shops by increasing the LTV of their existing users.
---
Who is ballin' this week?
---
What I've been reading
---
Startup idea of the week
A platform that provides fun games and unique experiences for virtual dates.
---
Remember to call your mom for Mother's Day if you can! ❤️