Discover more from Consumer Startups
How your favorite startups found product-market fit and got their first 1000 customers
Over 13,000 subscribers
🗞I am getting TRASHed
+ Notion is a game changer
Hey there! Welcome to my email newsletter. My name is Leo Luo, a student entrepreneur at the University of Michigan. I write about trends, stories, fundraising, and unique behaviors in the consumer startup space. Feel free to check out my previous posts here.
---
🔥Story time
I am getting TRASHed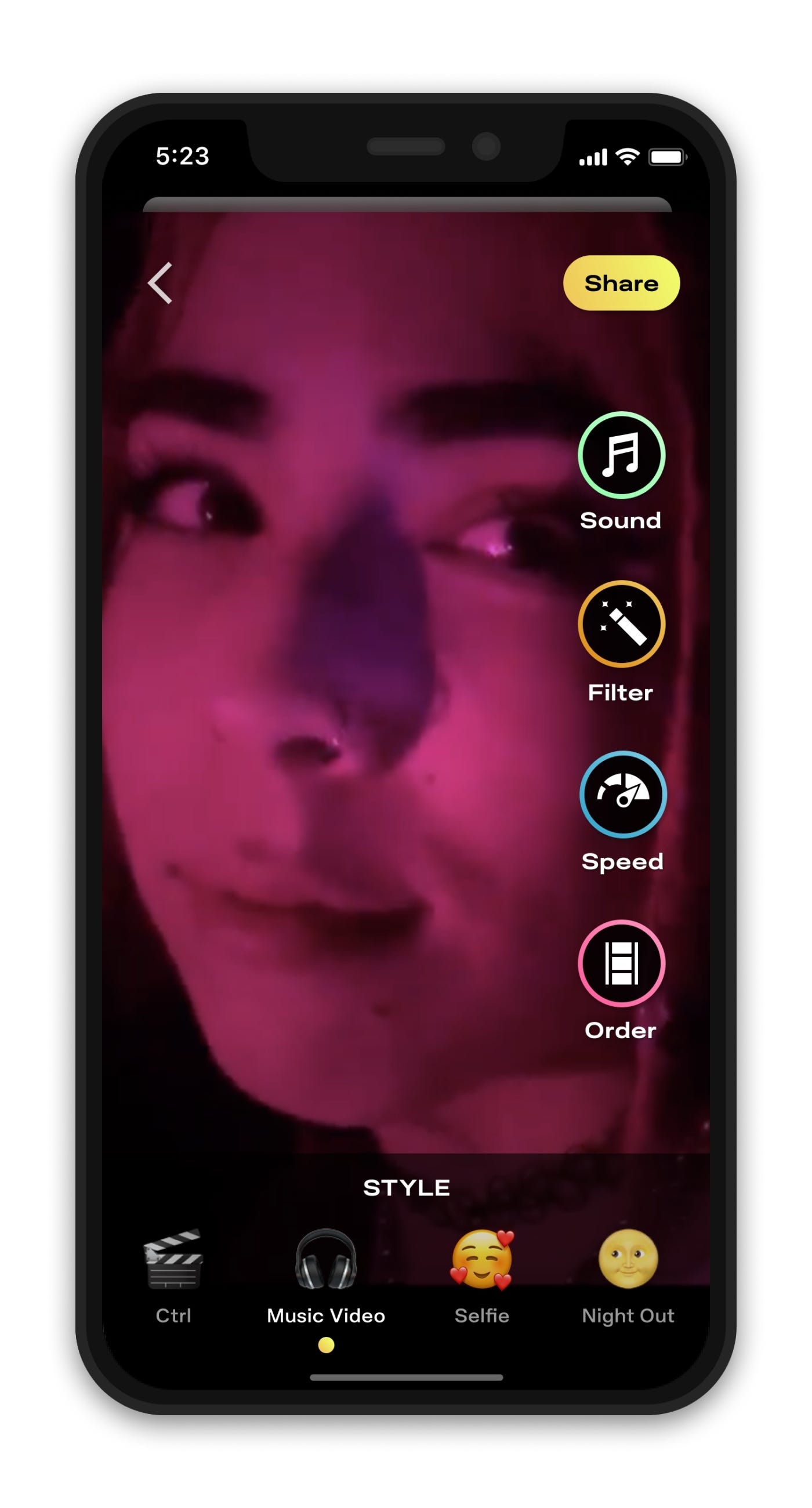 (Image credit: TRASH/BusinessWire)
As I was reading TechCrunch last week, I came across this app called TRASH. It uses AI to help you to easily edit your footage into fun videos. I decided to give it a try and was instantly hooked. I put in some video clips from my time in Tel Aviv last summer, and without any editing, the app generated a cool and vibey video that combined the best moments from my footage. Looking at that video definitely made me some type of way (shout out to all my friends from the fellowship, amazing food, Shalvata, and rooftop Shabbat 🇮🇱). 
A few days ago, I hopped on a zoom call with Hannah, the CEO of TRASH, to learn more. Before Vine, Hannah was a general manager at Vine. During her time there, she noticed that a lot of people were struggling to make videos. First, it was hard and extremely time-consuming to use professional video editing software like Adobe. Second, people were just having a difficult time getting things started in general. She decided to tackle this issue for video creators. Her initial hypothesis was that it would be easier for people to make videos if she could find a way to get people over that initial hurdle of a blank canvas and inspire them to start editing instead of starting from nothing. She then embarked on a journey with her co-founder, who has a Ph.D. in computer vision, to build TRASH. The app leverages a proprietary AI engine to extract visual information from a video clip and then sequences it into a rough cut. From there, creators can dive in and start making videos. It was launched publicly last year.
Similar to other social media platforms, TRASH has been benefitting from this quarantine as people are more willing to try out new apps. Hannah told me that she has noticed some interesting consumer behaviors since the lockdown. First, people have been making a lot of recap videos from pre-COVID times. As people are stuck at home, they are probably feeling sentimental about what life was like when they could see their friends. Second, the type of content being shared is different now. As most people are no longer with their friends, people are creating way more selfie videos. 
Most recently, they just graduated from Snap Yellow accelerator which helped them to learn more about how to distribute TRASH content on the Snap platform. Snap integration has been the focus for the team, and in a couple of weeks, TRASH creators will be able to easily share their videos to Snap. As Hannah explained, "Millennials and Gen-Zers are making stories on Instagram and Snapchat every day of their lives. However, stories now are like PowerPoint, a simple slide show. We are trying to make it more personal and more expressive, allowing people to share the subcontext of what's going on in their lives without having to do a cheesy narrative. I see this as the next evolution of stories. Stories now are only scratching the surface of creative expression."
TRASH has proven the usefulness of its tools and found a product-market fit with some consumer behaviors. Currently, Hannah is actively fundraising and is looking to use the capital to continue expanding its platform. Previously in 2019, they raised $2.5 million from sources like the National Science Foundation and Japan's Digital Garage and Dream Machine. Feel free to reach out to Hannah if you are or know someone who might be interested in this type of high-tech consumer social product.
Notion is a game changer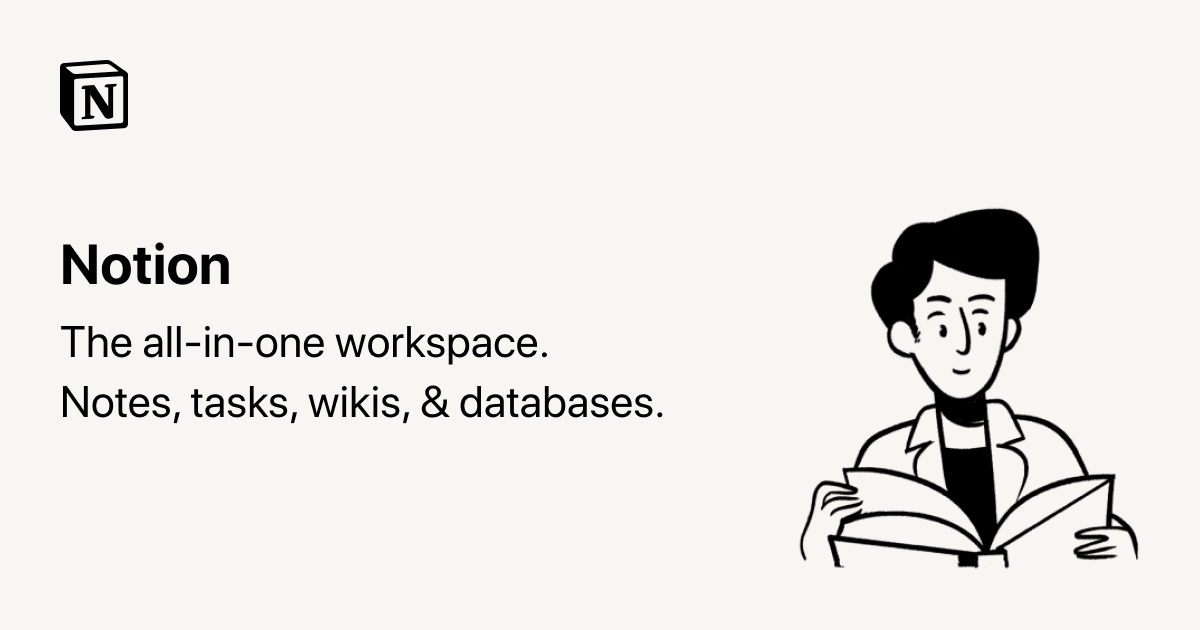 (Image credit: Notion)
A few weeks ago, my friend Yash and Sean told me about Notion. I had heard about it prior but never really looked into it much. I was a bit dubious when they told me Notion changed their productivity forever but I decided to give it a try (the personal pro plan is now free).
It's indeed a game-changer. A week ago, I started to move all my personal stuff from Google Drive to Notion. Two days ago, I decided to use Notion for my startup as well, mostly for keeping track of roadmaps, sprints, feature backlogs, and meeting agendas. There are two things I like about Notion, and I hypothesize those two reasons alone will keep me on the platform. First, Notion provides tons of useful templates - they have everything from product roadmap templates for a startup to different budget sheets for an individual. Second, it is compatible with numerous third-party software. I was completely sold when I found that I could embed Figma and Miro in Notion.
I highly recommend all productivity junkies and startup people to try it out!
p.s. Notion - if you see this, maybe consider sponsoring me? lol
---
👨‍💻What I've been reading
---
🏀Who is ballin' this week?
---
💡My random startup idea
An app that helps you to know your friend's wishlist so you know what to gift them for their birthday (Maybe integrate with FB and all the shopping sites?)
---
#BlackLivesMatter