Discover more from Consumer Startups
How your favorite startups found product-market fit and got their first 1000 customers
Over 13,000 subscribers
🗞I will give you one lottery ticket for every $25 you save
+ it is what it is 👁👄👁
Hey there! Welcome to my email newsletter. My name is Leo Luo, a student entrepreneur at the University of Michigan. I write about founder stories, trends, fundraising, and unique behaviors in the consumer startup space. 
Feel free to check out my previous posts here.
---
🔥Story time
I will give you one lottery ticket for every $25 you save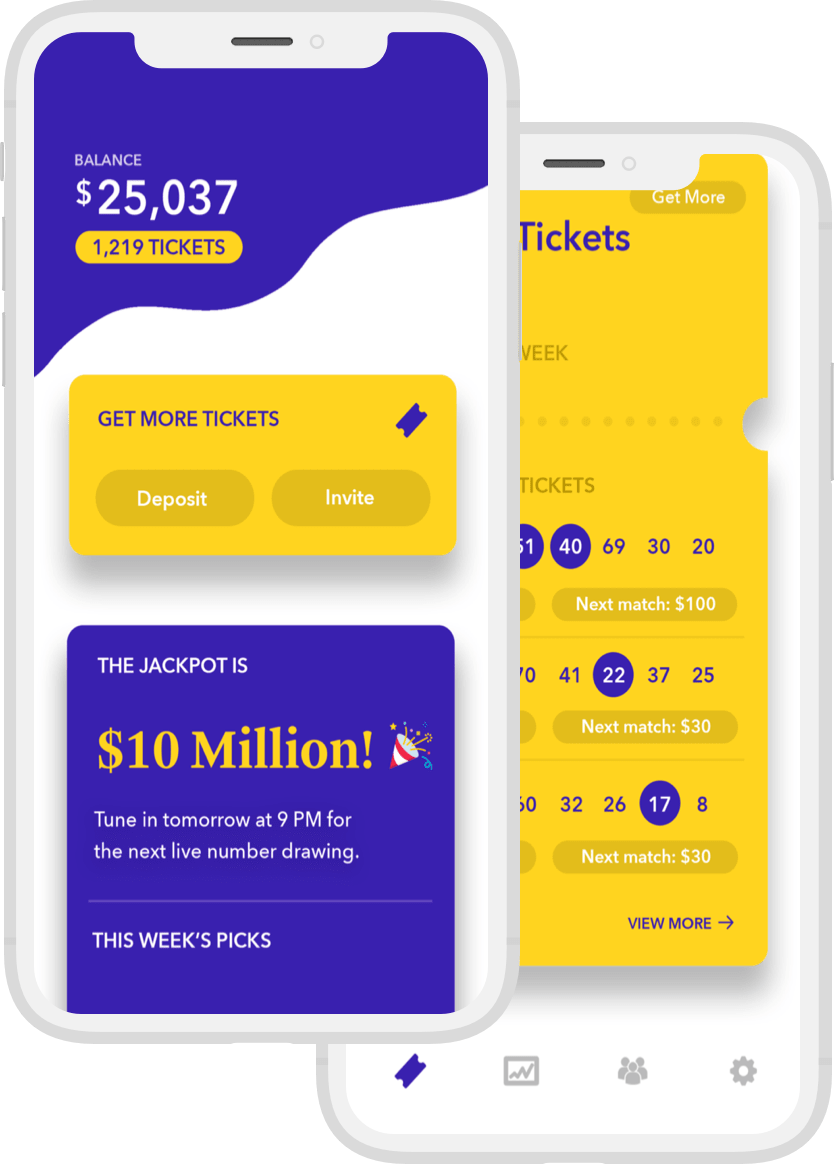 (Image credit: Yotta Savings)
What if I tell you that for every $25 you save, I will give you one lottery ticket for you to potentially win $10M dollars? Well, I am not going to do that but this is exactly what Ben Doyle has been working on. He is the co-founder of Yotta Savings (backed by YC) and a fellow wolverine. I connected with him a few days ago to learn more. 
📖Backstory
Before Yotta Savings, Ben worked at the world's largest hedge fund, Bridgewater. While he was there, he met a colleague who convinced him to quit the job to cofound a VR startup. Oculus Rift had just been acquired by Facebook at the time so VR was the hot place to be. He was able to raise a couple of millions from VCs including Samsung NEXT and Two Sigma Ventures, but in the end, it didn't go anywhere so he had to close the shop and look for other ideas. After trying out four to five different ideas, he eventually met his current co-founder Adam Moelis and started working on Yotta Savings. 
🥚Early days
They had a few insights in the early days. First, Americans don't save much but they are really into buying the lottery. In fact, 40% of Americans can't come up with $400 in an emergency while the average American household spends over $640 every year on the lottery. Second, lottery-based saving products, such as Premium Bonds, have been proven to be really useful in motivating people to save in the UK. Third, Congress had just passed a law a few years prior that legalized prize-linked saving accounts. These insights led to the concept of Yotta Savings, which is an FDIC insured savings account that gives you the chance to win prizes from $0.1 up to $10M weekly through random number draws. 
🧪Validate demand
When I talk to founders, I am always curious about what they did to validate their hypotheses and test out the demand before building a product. According to Ben, he had gathered three main data points. First, he got positive feedback from people who worked on Premium Bonds in the UK. Second, he found that Michigan Credit Unions had done a similar prize-linked saving account product called Save to Win, which got over 10k members and received more than $8.5M in the first year of the pilot program. Finally, they ran some advertising tests through a landing page and built up a waitlist of a couple of thousand people. These signals eventually nudged him to go full steam on this venture. 
🚀Target Customers and Vision
For now, they are targeting the same market as Robinhood's but with a focus on people who are a bit more risk-averse. They appeal to them by trying to make saving more fun through the lottery while also offering an interest rate that's way higher than that of big banks'.
In terms of their long term vision - "We want to expand to other areas to help people with their financial lives using gamification. This is just our initial product and we believe there is a lot of ways to help Americans to save more and better their financial situation," Ben said. 
💰Fundraising
They are currently involved in YC's summer batch and has been growing rapidly since the launch. They are looking to actively raise in the next few weeks leading up to the YC demo day. Feel free to reach out if interested! 
It is what it is
👁👄👁
(Image credit: it is what it is)
If you follow Twitter, you probably noticed that everyone has been talking about this "product" named it is what it is 👁👄👁 . At first, it was marketed as a secret consumer social app - it had a mysterious landing page at 👁👄👁.fm asking you to "give us ur info". There was no product description on the page, though there had been some rumors that the app had something to do with ephemeral accounts. 
In a day or two, it became the most popular product on product hunt. The website got over 20k email ups and thousands of retweets. They were covered by The Independent and Forbes and received shoutouts from various VCs, startup writers - even Elon Musk may have subtweeted them as well.
Two days ago at night, they finally revealed the true story. It started as a meme among a bunch of techies who changed their Twitter names to include "👁👄👁", which was from a funny TikTok trend. Accidentally, this movement formed a cult of tens of thousands of people on twitter, and then they decided to use the hype and the platform to make a difference. They raised around $100K for three racial justice organizations (Loveland Foundation Therapy Fund, The Okra Project, The Innocence Project) and highlighted the issue of how the tech Twitter community often obsesses over exclusive social apps (yup, def me 🤣). 
"In a strange way, this sort of became an anti-statement against what we'd all seen on tech Twitter. We're a diverse, ragtag group of young technologists tired of the status quo tech industry, and thought that we could make the industry think a bit more about its actions.

Despite calls-to-action like that "It's Time to Build" essay we've all read, most of the industry (from product teams to VC) still stays obsessed with exclusive social apps that regularly ignore — or even silence — real needs faced by marginalized people all over the world, and exclude these folks from the building process. As an industry, we need to do better." - it is what it is 👁👄👁
Well played. Well Played. 👏
* If you are interested in a more in-depth story on this, check out Josh Constine's post here.
---
👨‍💻What I've been reading
---
🏀Who is ballin' this week?
---
🙌Favors
If you have enjoyed reading my newsletter, please consider spreading the word by submitting Consumer Startups to Newsletter Stacks, which is a centralized source for all newsletters. By doing so, you will help more people to get access to this newsletter!

Please fill out this google form if there is any cool startup that you think I should feature next.
---
💡My random startup idea
A no-code platform for customizing online classes (Webflow + Zoom + classes)
---
Any podcast recommendations?