Discover more from Consumer Startups
How your favorite startups found product-market fit and got their first 1000 customers
Over 13,000 subscribers
🗞 Let's go build a house
+ Delivery-only restaurant brand
Hey there! Welcome to my email newsletter. My name is Leo Luo, a student entrepreneur at the University of Michigan. I write about founder stories, trends, fundraising, and unique behaviors in the consumer startup space. 
Feel free to check out my previous posts here.
---
🔥Story time
Let's go build a house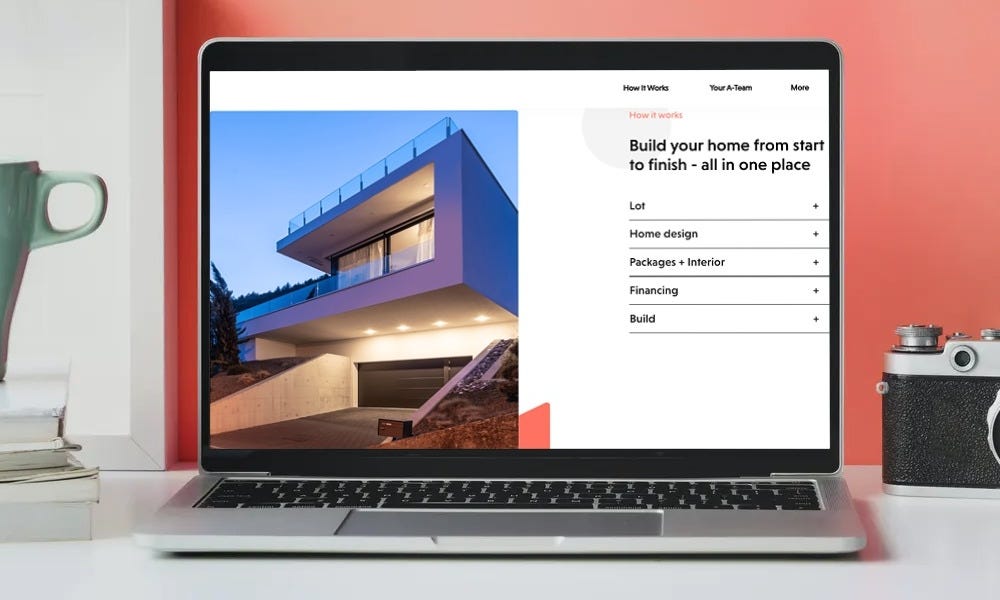 (Image credit: Atmos)
Homebuilding just sounds like a pain in the neck. Curious to see how technology could be leveraged to disrupt this industry, I reached out to Nick from Atmos (YC S20) to learn more.
🌱 Genesis
Atmos was not really the one-stop-shop for home building as it is today. Nick and his team initially worked on an open-source VR headset project. They were tinkering with a concept called the spatial web, believing that web will eventually flow from 2D to 3D. Physical spaces would function like websites and headsets would function like domains as you are entering a space. 
However, it was too early. There were too many missing pieces and one of them was spatial intelligence. Houses and spaces, in general, haven't changed in the past hundreds of years. With this general thesis in mind, Nick and his team decided to strive towards designing homes of the future and allow people to easily build a home of their dream in a few clicks.
💡 Unique insight
The home building space is broken. Currently, there are two types of homebuilders - national homebuilders that only offer a limited selection of houses and mom and pop custom builders that require a more complicated process and often lack a standard quality assurance or project management process.  Nick and his team are trying to bridge that gap by providing a more customizable experience while removing all the hassles for building a home. 
🧪 Early experiments 
Like most of the founders I have featured in the past, Nick and his team also tried to make a sale before building a product. They tried two ideas at first - one was a one-stop-shop for their home building experience and the other was a concierge service (aka hire someone to do all the work). 
They made one important pivot in the very early days. Initially, they were just trying to put the current home building process online - it didn't work because it still had the same issues and took the same amount of time. They decided to instead shift their focus to the end goal first, trying to think more about what would a perfect home building experience be like and then figuring out how to make it work in the back end. In short, they wanted to hack together the perfect solution for customers first and then slowly make the experience more scalable. 
🦠 COVID Impact on homebuilding
COVID has an interesting impact on Atmos. Even though it killed a lot of purchasing intent for many people, there has been a surging demand for people from major cities like SF or NY to move to some other more affordable emerging cities. Nick and his team have been capitalizing on this trend. Their rent calculator tool, which allowed people to compare rent vs build in a given city, went viral and attracted hundreds of thousands of people to visit the site in just a few days.
💬 Current challenges
Homebuilding is challenging because it has a lot of moving pieces. It is difficult to bring everything together into a single system while ensuring transparency. In addition, it is often the biggest purchase of someone's life. People care a lot about the details and want to make sure the home is perfect. A massive challenge they are taking on.
At this moment, they are working on shipping out V2 which will include more features related to lot selection and interior & exterior finishes. Stay in touch with Atmos here.
Delivery-only restaurant brand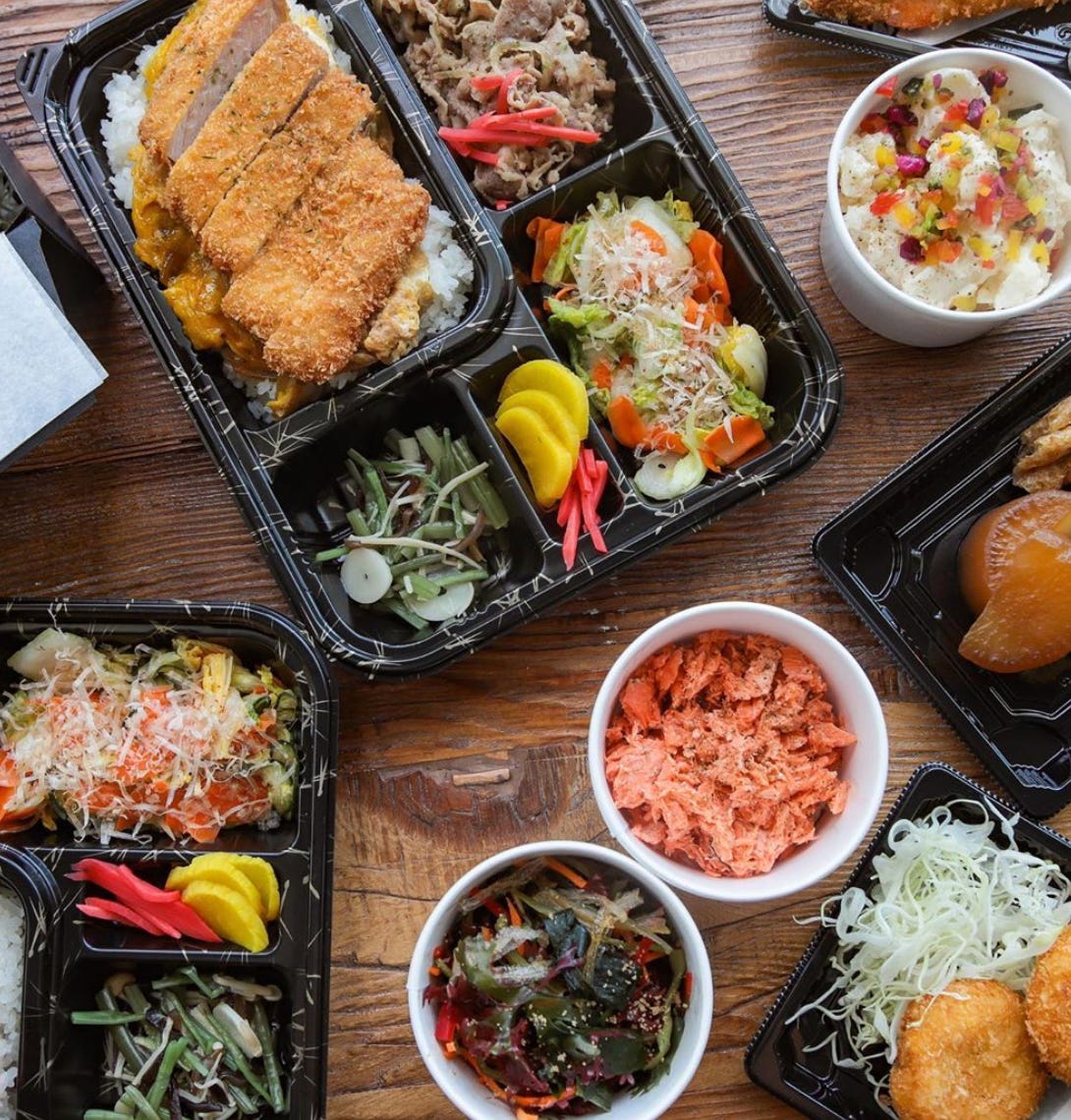 (Image credit: Hideout)
What happens when a tech entrepreneur from the social gaming world teams up with a Michelin-starred chef? Apparently, a delivery-only restaurant brand. This past week, I had the pleasure of chatting with Brian, CEO of Hideout (YC W20), to learn more about his story.
🎰 From social gaming to Hideout
After selling his popular social gaming company, Blue Shell Games, Brian started a side project trying to open a dumpling restaurant with his friend. As a foodie, he wanted to bring back those authentic Chinese dumplings he tasted in Shanghai to the states. However, perhaps fortunately, they didn't end up building the physical dumpling restaurant (taking on COVID as a new restaurant would not be pleasant).
As Brian looked more into the restaurant space, it became increasingly clear to him that delivery was a huge revenue driver and a lot of data indicated that millennials and Gen-Zers were increasingly preferring more of their restaurant orders being either takeout or delivery.
He found Danielle, a former sous chef at Masa and an executive chef at Juku and Pacifique, through LinkedIn - and Hideout was born. 
🚐 Revolutionize restaurant delivery experience
"Most restaurants see delivery as a hindrance that's eating their margins and their dine-in volume. They are putting the same food into a takeout bag and customers get a worse version of the dine-in experience. We are trying to create a new experience for a delivery meal," Brian explained with excitement. 
In the near term, their vision for Hideout is to make delivery dine-in experience as enjoyable as regular dine-in experience. In the long term, Brian believes that Hideout can be the biggest first-party brand known for the quality of its delivery-only food.
🌯 Framework for food selection
Brian shared with me his framework in choosing what types of food to make. First, the food has to deliver well. Some food just doesn't taste the same after sitting in the car for 30 mins (rip thin crust pizza). Second, the food should have high virality potential. To measure this potential, he would watch for emerging food trends and analyze data from major delivery platforms and search engine keywords.
Check out the three food brands they currently have.
🔑 Challenges
In general, besides facing challenges that come with building and expanding a food business, delivery-only brands have two unique challenges. First, it is hard to build a brand and establish a direct relationship with customers. People can only find out about Hideout through social media and delivery platforms like Postmates. Second, they get very little metrics since data is owned by the delivery platforms.
On the other hand, delivery-only restaurants do have a superior cost structure due to economies of scale from centralized kitchen and cost savings from rent and other overheads. The key here is to identify effective growth channels and establish a repeatable playbook.
💰 Fundraising
They were a part of the YC winter 2020 cohort and raised a preseed. They are opening up their new fundraising round soon. Feel free to reach out to Brian if you are interested in Hideout!
---
👨‍💻What I've been reading
---
🏀Who is ballin' this week
---
😍Jobs
---
💬Consumer Startups group chat
---
August!