Discover more from Consumer Startups
How your favorite startups found product-market fit and got their first 1000 customers
Over 13,000 subscribers
Hey there! Welcome to my email newsletter. My name is Leo Luo, a student entrepreneur at the University of Michigan. I write about founder stories, trends, fundraising, and unique behaviors in the consumer startup space. Feel free to check out my previous posts here.
---
🔥Story time
The insider story of Snackpass (Backed by YC, a16z, First Round)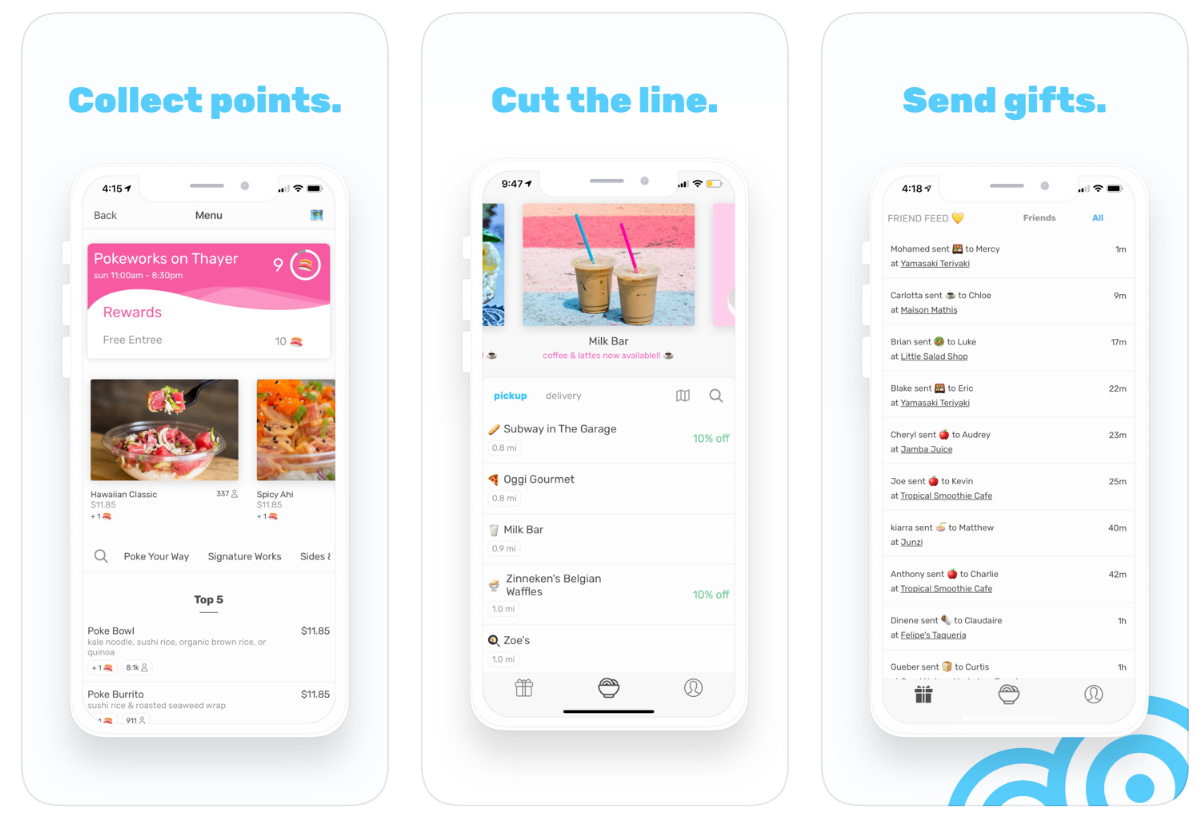 (Image credit: Snackpass)
If you go to Michigan or Yale, you have probably heard of Snackpass, a mobile order app for food pickup at local restaurants. Since its inception, Snackpass has been growing extremely rapidly on college campuses. Two years after launch, Snackpass expanded to 11 US college campuses, often obtaining close to 80% penetration rate among students. As an avid fan of the app, I decided to reach out to Kevin Tan, the CEO and co-founder of Snackpass, to learn more about the early days of the company and his vision for the future. 
Zero to one
Kevin started Snackpass his senior year at Yale after a bunch of other failed startup attempts. He learned from those failures that it is critical to start from a real customer need when building a company. It started as a food discount platform because he noticed that college students loved discounts when ordering food and restaurants struggled with retaining and rewarding customers. He would go door-to-door to talk to restaurant owners to understand their needs and build a relationship with them. The first MVP was basically a website for a local pizza shop to offer deals when students order online. During the early days, he had two important insights. First, people came for the discounts but stayed for convenience. Students liked ordering fast and picking up the food without waiting in line. Second, people liked picking up food at a discount. These insights were pivotal in shaping the value proposition of the Snackpass app.
After validating the value hypothesis, Kevin and his team had to figure out a way to grow the startup at a very low cost. He had a hunch that it was important to make it social so that it could grow on its own. One important decision they made was adding the gifting feature - people could send food and reward points to others on the app. At the time, Kevin was talking to a girl and he wanted to impress her so he decided to send her a gift from Tropical Smoothie on the app and everyone could see it (atta boy Kevin lol). This feature actually became a unique language for Snackpass. People could use it to flirt with each other and bond with friends. Restaurants also loved this feature because it was great marketing for them. Through gifting and other social features, Snackpass is slowly building a network effect, differentiating itself from this crowded and highly segmented food takeout space.
Future of Snackpass
His vision for Snackpass is to not only dominate the food takeout market, but to also lead the charge in helping restaurants to transition all in-store purchases from credit cards to mobile. "I think there are going to be some inevitable shifts in the restaurant industry. All in-store purchases will transition from credit cards to mobile. A restaurant pays a minimum of $7000 a month for their POS and cashiers just so they can accept credit cards, but everyone should be able to self-checkout on their phones."
Even though COVID is slowing down all restaurant businesses, it seems to serve as a forcing function that could accelerate the adoption of in-store mobile payment. To help restaurants during this pandemic, Snackpass launched a new product called the virtual menu. It uses QR code for people to scan with their phones to order in-store without having to download the app, and they can check out directly with Apple Pay. It is helpful because people are concerned about germs on physical menus and restaurants don't have the cash now to bring back more waiters. The goal is to provide a great customer experience for both customers and restaurants so this virtual menu product might stay permanently even after COVID.
Advice for student founders
Kevin gave two pieces of advice for student founders. First, you don't have to major in design or CS but it really helps if you have some technical skills. He was a physics major in college and was able to learn programming on his own. Second, don't get discouraged by failures. Like many other entrepreneurs, Kevin had many failed ventures before he started Snackpass. He persisted and learned from his mistakes.
p.s. read this article if you are interested in why a16z invested in Snackpass.
TikTok copycat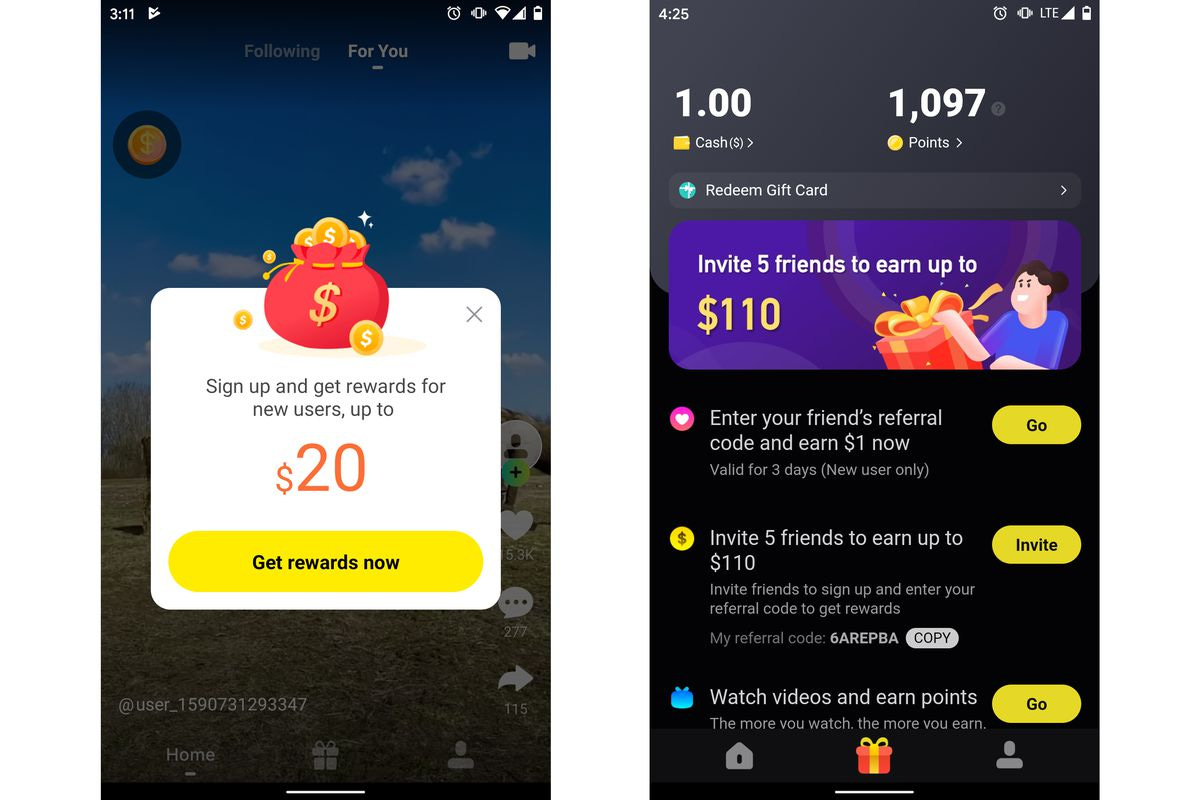 (image credit: Zynn/Verge)
A mobile app called Zynn climbed to the #1 social app spot merely 3 weeks after its launch. In short, it is a TikTok clone that pays people to watch its content. Besides having a disturbingly similar UI to TikTok, it also had a lot of clone profiles of some TikTok creators without their consent. Google removed the app from its Play Store due to this issue.
However, it is still important to mention that it will likely not give up easily since it is created by the biggest TikTok competitor in China, Kuaishou, which has over 300 million daily active users in China and is backed by Tencent and Baidu. In China, TikTok appeals to mostly younger people who live in mostly tier-1 and tier-2 cities like Shanghai and Beijing while Kuaishou dominates among older users who live in smaller lower-tier cities. Since most TikTok users are still Gen-Zers, Zynn could potentially adopt the same playbook here in the US and really find its niches in the market (middle of America, perhaps? lol).
Funny anecdote - I tried to reach out to every single employee from Zynn on LinkedIn, including interns. Most of them just straight up ignored me and the one who did reply said - "we are in crisis mode. No capacity to chat". I don't blame them.
---
👨‍💻What I've been reading
---
🏀Who is ballin' this week?
---
💡My random startup idea
Cheap subscription-based grocery or lunchbox service for non-picky eaters.
---
🌻 Celebrate those little things in life.