Discover more from Consumer Startups
How your favorite startups found product-market fit and got their first 1000 customers
Over 13,000 subscribers
🗞 Reimagine mental health care on college campuses
+ Mental health startups in 2020 - Landscape
Hey there! Welcome to my email newsletter. My name is Leo Luo, a student entrepreneur at the University of Michigan. I write about founder stories, trends, fundraising, and unique behaviors in the consumer startup space. 
Feel free to check out my previous posts here.
---
🔥Story time
Reimagine mental health care on college campuses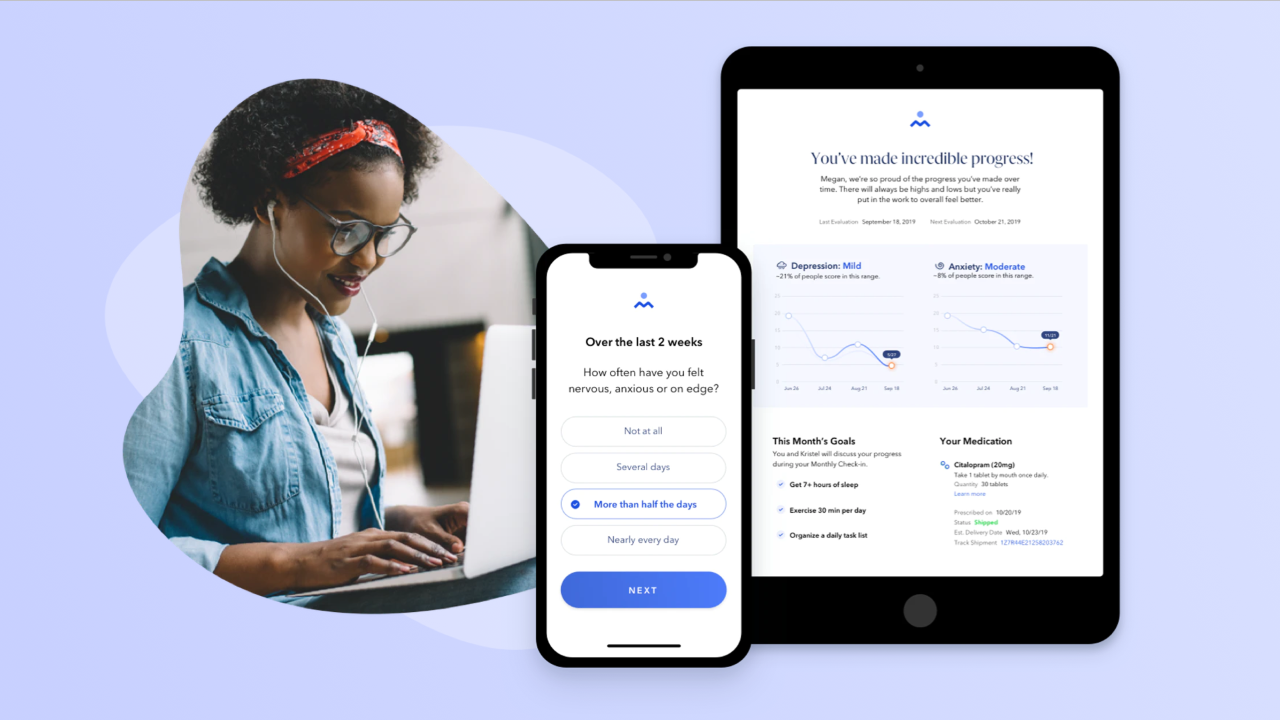 (Image credit: Mantra Health)
The mental health care system is broken, especially on college campuses. I experienced this frustration first hand. It took me forever to schedule a session, and I had to wait four weeks to talk to the counselor. Fortunately, I was doing fine, but I couldn't imagine how this wait would do to some of my peers. 
As a huge fan of the mental health space, I was really excited to talk to Ed from Mantra Health to learn more about how he is tackling this massive problem. 
💡 From VC to mental health entrepreneur
Prior to Mantra Health, Ed was an investor at White Star Capital, which had a really heavy thesis-driven approach to investing. One area Ed looked really deep into was mental health. In fact, I found out about Ed through reading a Medium article he posted on the landscape of mental health startups. Besides having expertise from the investor's POV, he also has a personal tie to this problem - his sister struggled with mental health growing up and had to be internalized for psychiatric care in Switzerland, where Ed grew up. 
At first, he thought he would just invest in one of those companies he was looking at, but he ultimately decided to jump into this space and tackle the problem himself. The investor experience at White Star had given him some really valuable assets when he started Mantra Health. First, he was able to raise money quickly in the beginning - some of the investors were CEOs he had worked with at White Star. Second, he learned a lot about entrepreneurship from watching many companies succeed and fail when sitting on their boards. 
🌱 Early days and MVP
Ed wanted to solve two main problems in psychiatric care when he first started Mantra Health. First, he found that a lot of people, including his sister, have suffered from the trial and error process of finding a psychiatric medication plan. Second, he wanted to build a solution that treats someone as a whole as opposed to a temporary fix that addresses the symptom. 
The first iteration of his product focused completely on young adults, with the goal of providing a much better psychiatric care experience. One hypothesis Ed had was that as a part of patients' treatment plans with medication, they would also get lifestyle changes. Therefore, they only hired providers that believed in that vision, and fortunately, there were a large number of providers that believed in treating patients as a whole.
The second part of the product was measurement-based care, meaning Mantra would use data to tailor individual treatment plans. They used monthly questionnaires to collect information on patients' symptoms for both depression and anxiety - the info would be displayed on providers' dashboards to help them to adjust the medication plan.
Finally, convenience was also a huge emphasis on the initial product. Besides offering a video interface that could connect patients and providers similar to other telemedicine companies, Ed wanted to also ensure better continuity of care by providing patients with self-care resources and a messaging platform to chat with providers more easily.
⏎ Business Model Pivot
When Mantra Health was first launched, it had a more traditional direct-to-consumer subscription-based model, for which patients have to pay out of pocket for the treatment. They were gaining solid traction and getting solid feedback from the customer. However, at the same time, Ed had two important learnings that later led to a change in the business model.
First, he learned that a lot of his target customers were not able to afford the subscription fee out of pocket. Second, a lot of those patients were also coming in with a .edu email asking if their universities could cover the fee. From those learnings, Ed and his team decided to completely pivot and focus on building custom mental health programs for universities that would want to increase access to mental health care for their students. 
They are now building a platform that allows all of the university on-campus counseling center to refer students to Mantra's providers and also receive data on the outcomes for their students once they have been referred to Mantra health. 
Ed believes this platform will tremendously lower wait time for students (thank god) and enable schools to get better visibility on student outcomes & collaborate with providers.
🤔 COVID impact on mental health care
COVID has impacted college mental health care in two main ways. First, COVID has changed schools' openness to the idea of using telemedicine and other technologies to deliver mental health care. Before COVID, only about 50% of schools were open to this idea, and now, since most schools are going remote, the number is pretty much 100%.
Finally, because of this shift in macro trend, there has been an explosion in demand for the upcoming school year - Ed is excited about quite a few new university partnerships for this Fall. On the other hand, they have also been discussing with colleges about some other potential use cases, such as building a support system for students that have to self-quarantine on campus for 14 days. 
☁️ Challenges
Similar to most startups, Mantra Health is also facing a lot of challenges. Ed and his team decided to strategically not take on capital earlier this year due to COVID and the slowdown of capital markets. Because of the increased demand, everyone on the team has to take on a lot more responsibilities and been spread pretty thin. Because of this capacity constraint, the overall mental health of the team has been a challenge, ironically. To combat this, they have been doing different routines as a team to try to maintain a good culture, but it has definitely been a trying time. 
Mental health startups in 2020 - Landscape
Stephen Hays from What If Ventures (mental health focused fund) wrote an in-depth article on this space earlier this eyar. I would like to share a couple of charts he made that I found to be particularly interesting:
Mental health startups by category
Startup funding by category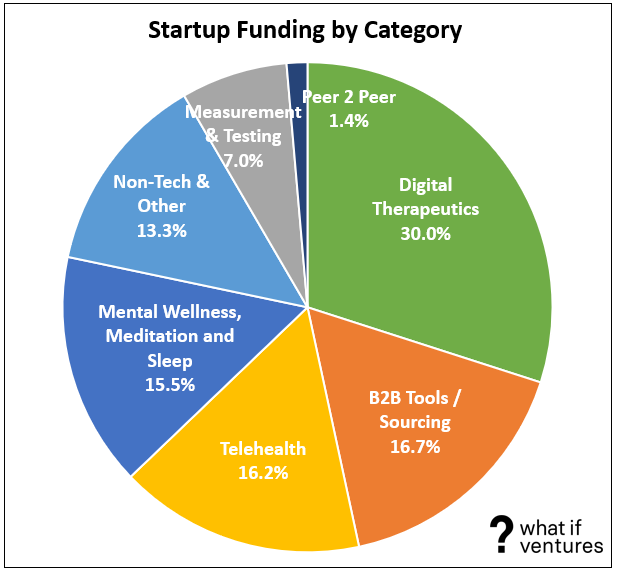 ---
👨‍💻What I've been reading
---
🏀Who is ballin' this week
---
😍Jobs
---
💬Consumer Startups group chat
I am starting a group chat for early-stage founders and investors in the consumer space. If you are interested in brainstorming ideas, sharing insights, and connecting with other like-minded people, please fill out this form. It will launch officially in the next few weeks. Please share this link with your friends if relevant.
---
Stay steezy, team.